This Boudoir Goddess still claims her boudoir experience was one of the best days of her life! Every single time I think about her continuing to remind me how amazing her boudoir experience was my heart glows! To have her describe her boudoir experience as one of the best days of her life…just blows my mind! I also place this gorgeous goddess's session in the top of my list. We sure did have A RIDICULOUSLY great time that day! So much laughter, so much magic. I sure do LOVE what I get to do for all of my boudoir goddesses! *Deep Breath*
Mrs. R is the one who reminded me to take her 'before' picture. Not many goddesses encourage me taking their 'before' photo.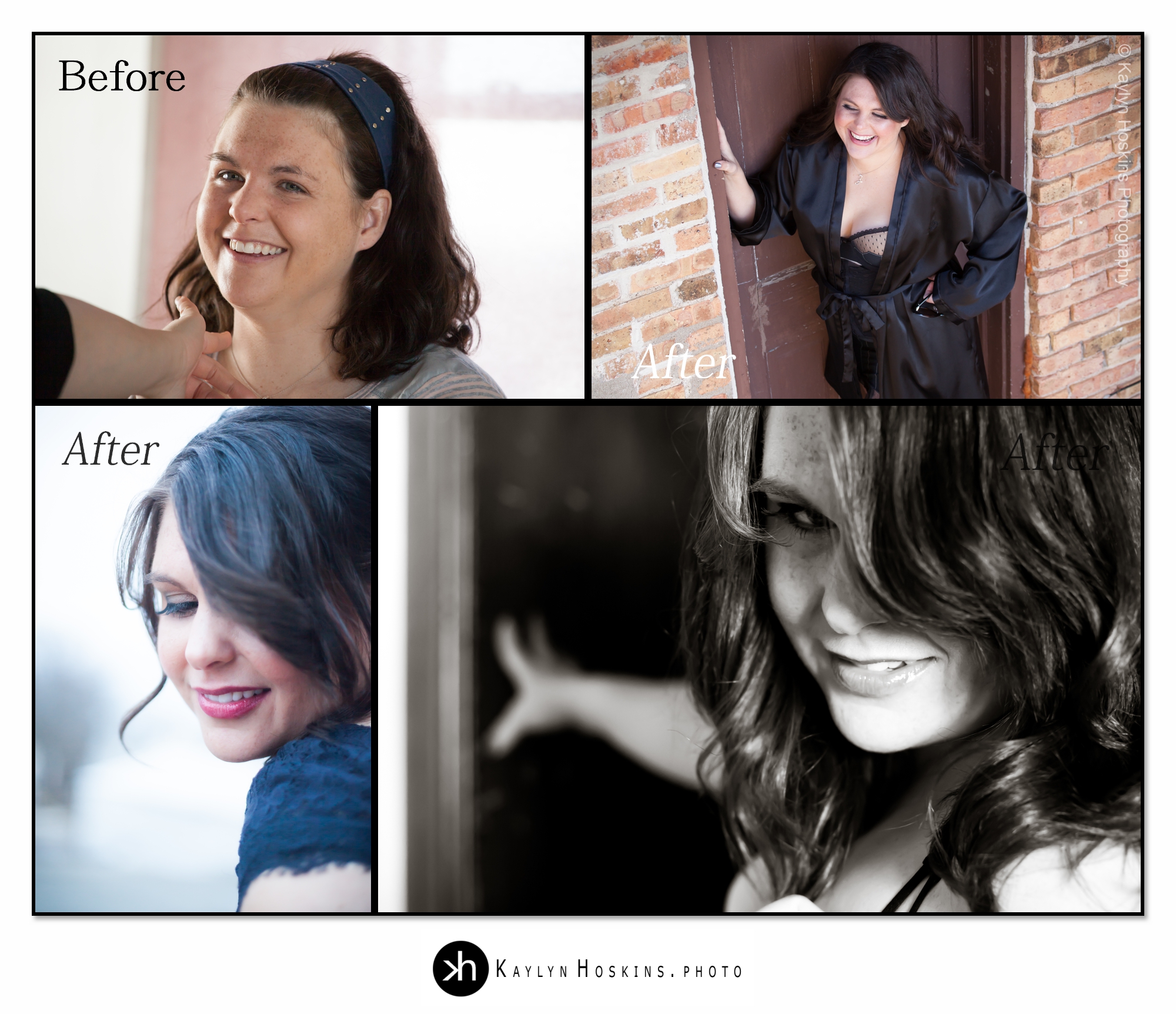 ---
Laura Rybak with Laura Marie Artistry makes EVERY woman feel like the goddess you are! Laura brings so much energy and artistry to each boudoir experience! Love her!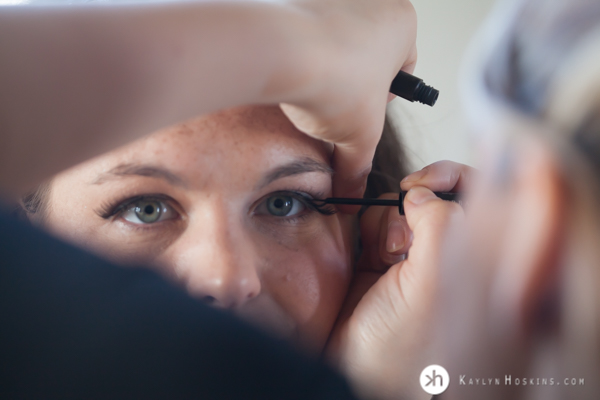 ---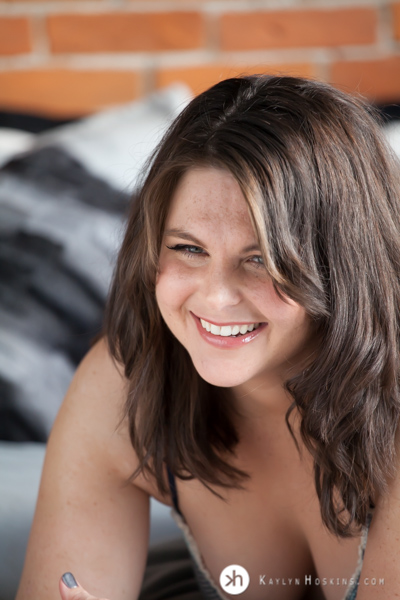 ---
Mrs. R rocking her hubby's shirt 'playing' some old school games.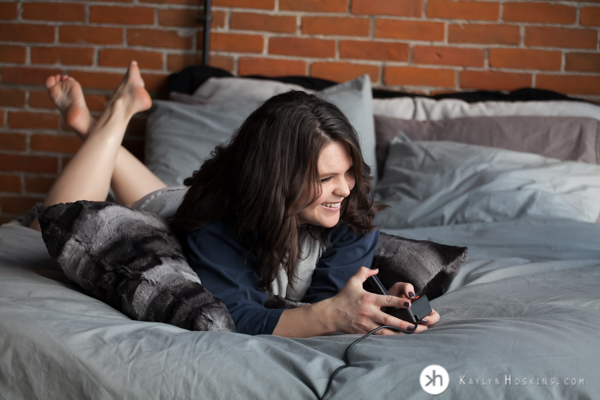 ---
So many touch ups when we laugh so darn much!
---
Mrs. R and her hubby did a lot of playing games back when they met many years ago. How adorable to have incorporated their old Duck Hunt gun into her session. SEXY.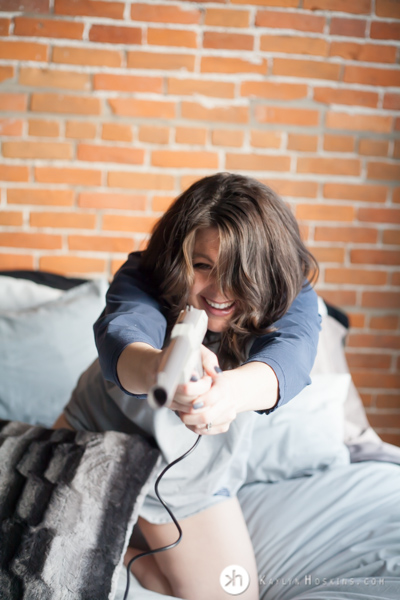 ---
One of my many FAVORITES from Mrs. R's boudoir experience! Can't fake this kind of laughter!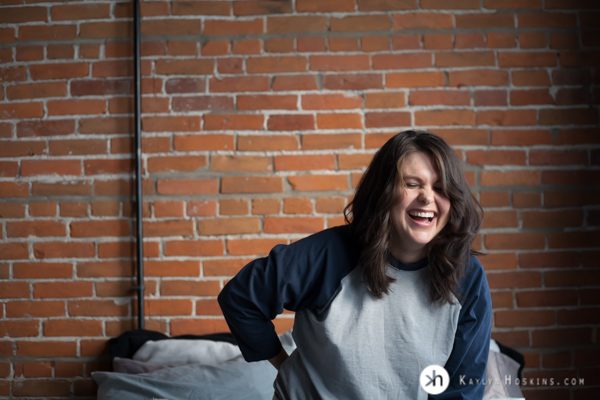 ---
Laura stays for a good part of each boudoir experience to make sure every boudoir goddess is flawless!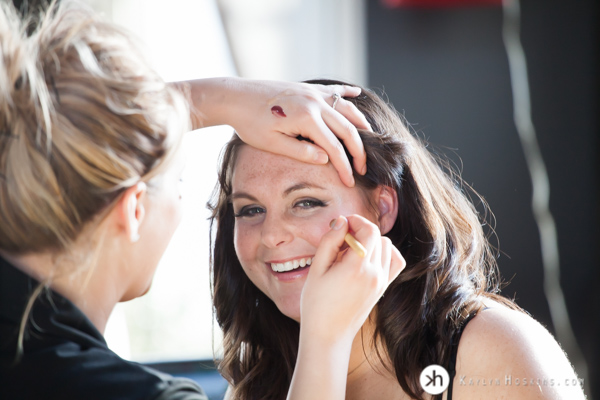 ---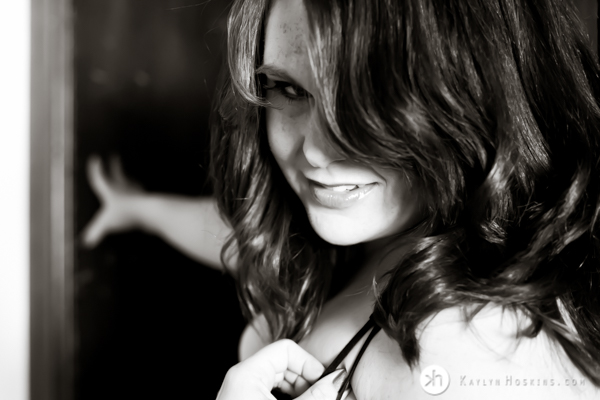 ---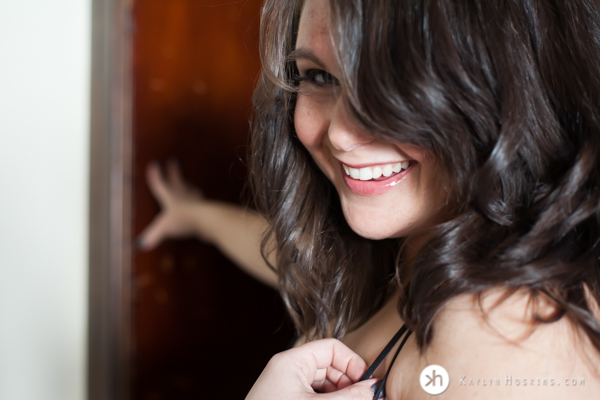 ---
Stepping outside on a nice February day? Mrs. R ROCKED every part of her boudoir experience!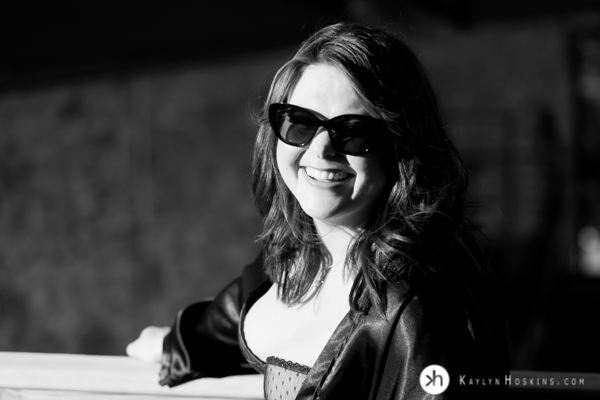 ---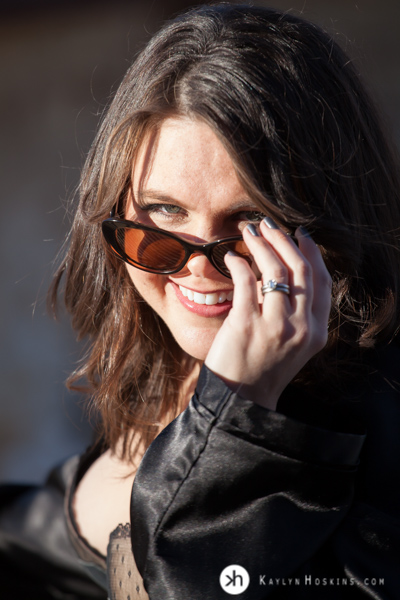 ---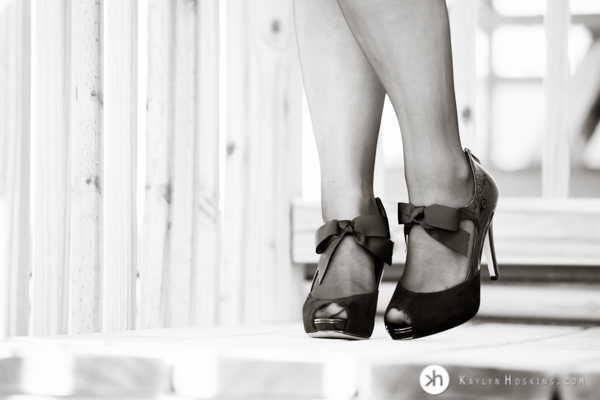 ---
This bold boudoir goddess outside in the chilly February weather.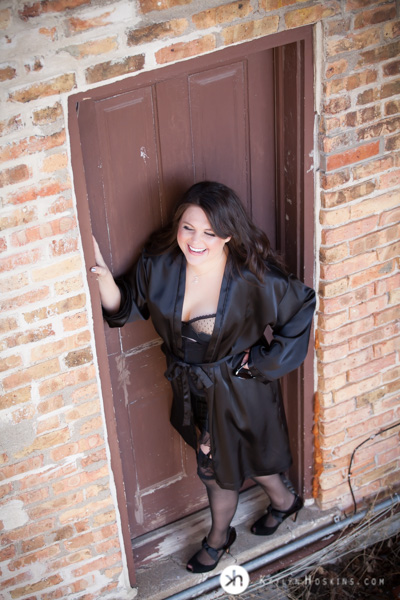 ---
I sometimes have my boudoir goddesses 'talk to the strawberry' to get them out of their heads. This was taken while Laura and I were giggling so hard at Mrs. R sexily saying 'Hello Mr President' to this lucky strawberry.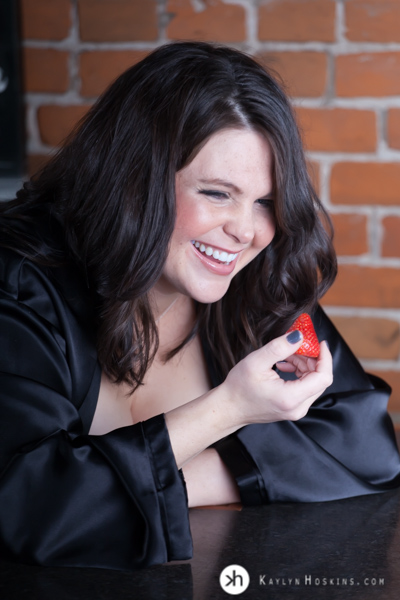 ---
---
Laura holding up the mirror after changing Mrs. R's look one last time before the end of her boudoir experience.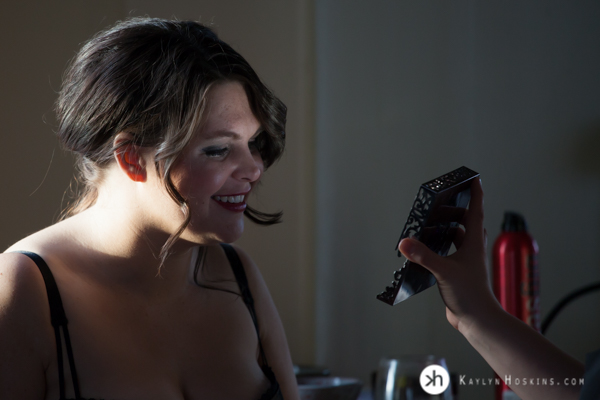 ---
I caught the gorgeous Mrs. R texting her man during a quick break. LOVE catching my goddesses off guard!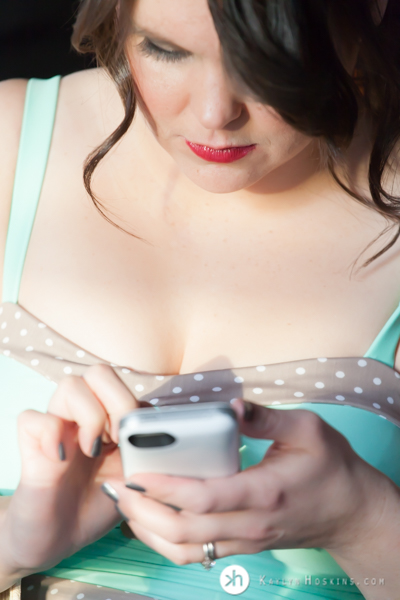 ---
I LOVE how different every goddess can look throughout her boudoir experience! Love Mrs. R's lips, the way her hair falls in front of her eyes and of course her tattoo!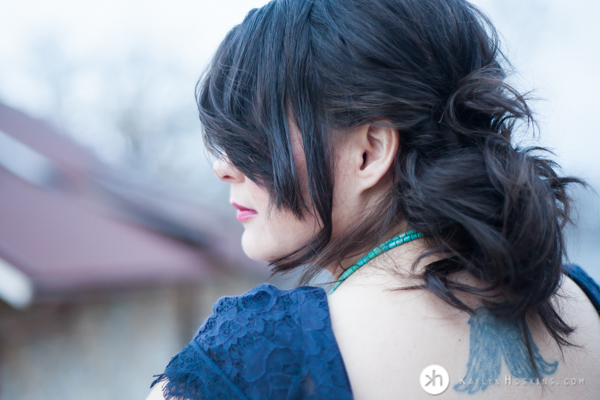 ---
Mrs. R scheduled her boudoir experience for the day of her husband's work Christmas Party. I can't even imagine how much she glowed throughout the night! SO STUNNING, Mrs. R!!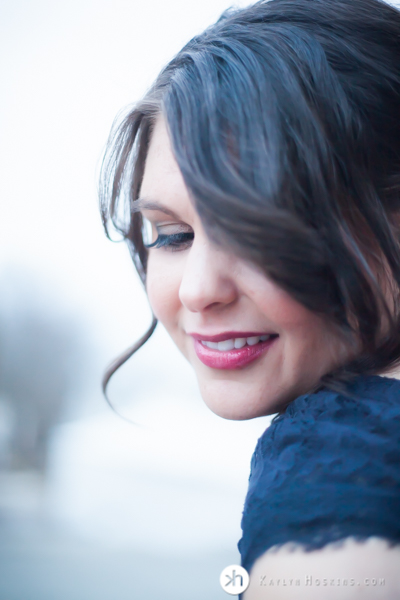 ---
I can't WAIT to do another boudoir experience with this gorgeous goddess! Thank you for being YOU and for bringing your energy and laughter and love into my studio, Mrs. R! SO GRATEFUL you chose us to show you how TRULY GORGEOUS you are!
Like what you see?
See more sexy experiences.. click below
---
---
Feeling Sexy?
Sign up for more info on boudoir sessions
[x_subscribe form="3685″]
---
Questions?
Don't hesitate. Get in touch.
---