This Curvy Boudoir Goddess, Genevieve scheduled her Boudoir Experience for HERSELF! YOU DO NOT NEED to have a partner to schedule your FREE pre-shoot consultation! *You will have stunning images of yourself to help gain confidence in dating and to put on your dating profile* I GUARANTEE you will only regret if you DON'T set up your FREE boudoir consultation! What are YOU waiting for?
All of my boudoir goddesses are gorgeous BEFORE their hair and makeup is done. But having an amazing hair/makeup artist treat you like the goddess that you are… makes the experience SO MUCH more FUN! The confidence that comes from having hair and makeup during your boudoir experience is beyond words! Thank you Laura Marie Artistry for your talent here at the studio!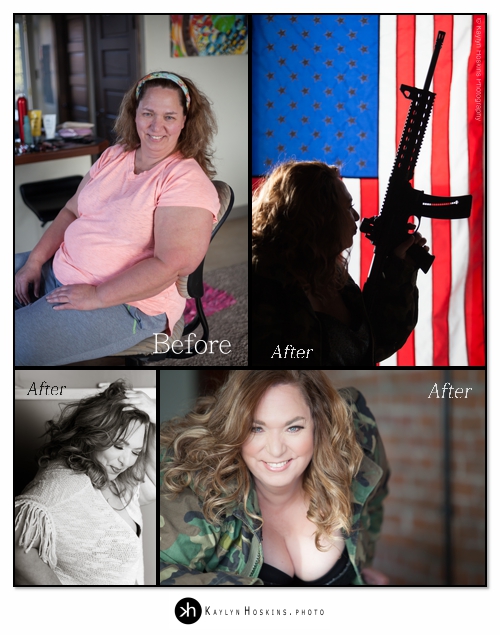 ---
This is the moment Genevieve looked in the mirror to see her makeup and hair done for the first time! EVERY. SINGLE. PART. of a boudoir experience is so magical!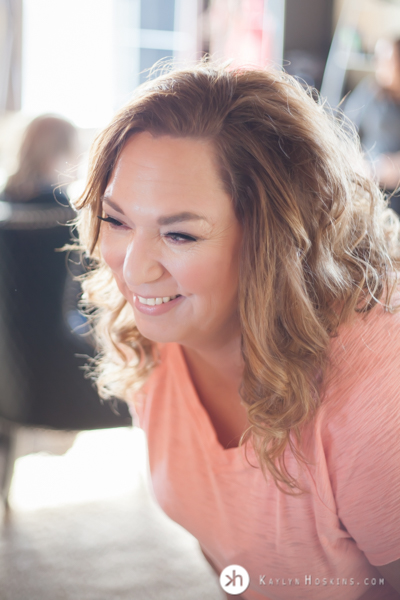 ---
Genevieve's GORGEOUS smile!!!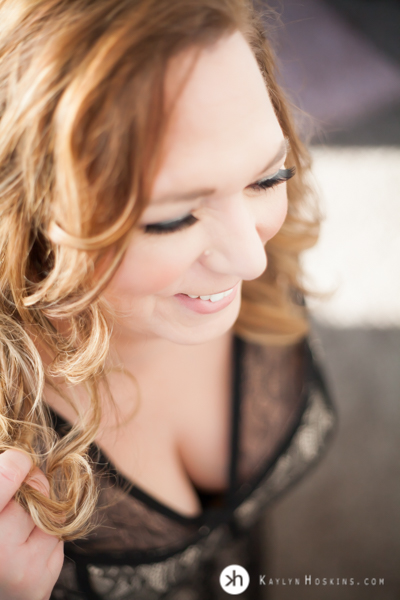 ---
Genevieve's Boudoir Experience was extra unique and special because of her 15 years of service in the military. We were able to incorporate that part of her life into her sexy session! Thank you for your service, Bad ass GODDESS!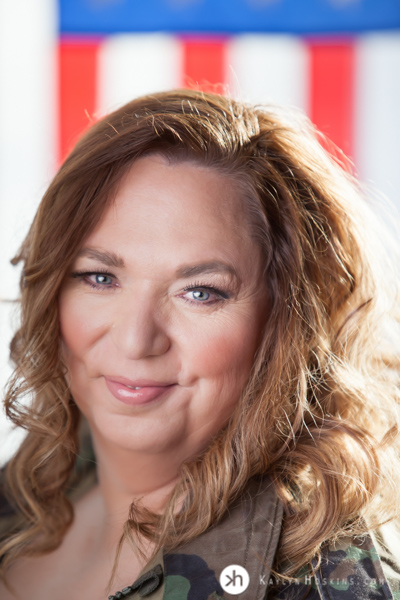 ---
I LOVE this image with the american flag behind her! It's almost as if she is 'looking back' on those 15 years of her dedication and service to his country. THANK YOU FOR YOUR SERVICE, GORGEOUS GODDESS!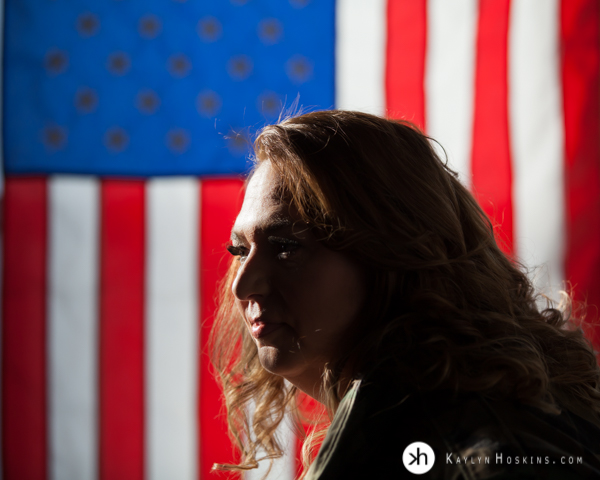 ---
One of my FAVORITE Boudoir Images EVER! BAD ASS BOUDOIR GODDESS!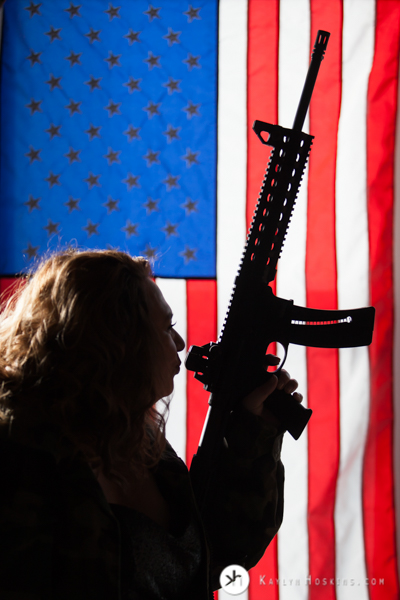 ---
I'm not a huge fan of guns, simply because I haven't learned to safely shoot them and appreciate the power of them. That said, this image makes me want to go learn all the things! I mean, this image is SO BAD ASS and DUCKING SEXY!! THANK YOU FOR YOUR SERVICE, GENEVIEVE!!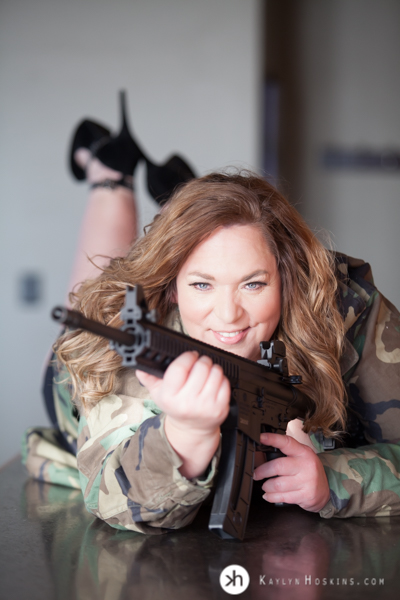 ---
That look! Genevieve, you are GORGEOUS!!!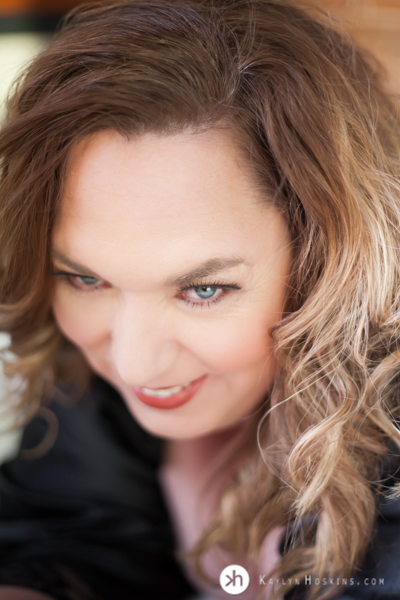 ---
Genevieve's Boudoir Experience was SO MUCH FUN! It clearly shows in this playful image in her Hello Kitty shirt! This image takes me back to the moment I clicked my camera button! When a boudoir shoot is over and my goddess walks out the door, I get a little sad…wishing it wasn't over, already!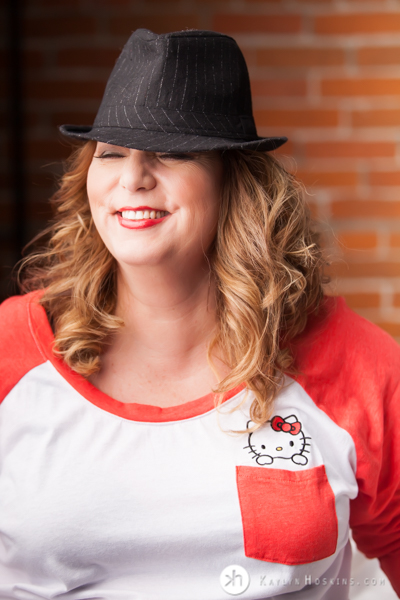 ---
Funny story about this hippie sweater Genevieve is wearing… I helped her shop for her boudoir outfits and because I personally love this look I took it into her dressing room at the store to try on! She ended up getting it AND it worked so great for these shots!! Genevieve rocked everything she wore!! SO MUCH FUN!!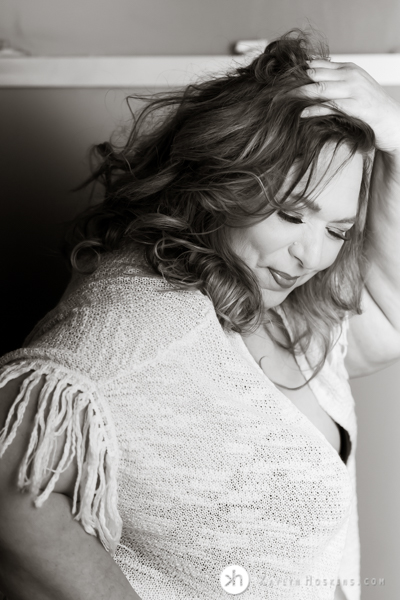 ---
SUCH A GORGEOUS GODDESS!!
---
Genevieve's response to looking thru her images on her custom app after her viewing/ordering session: 'I keep flipping through…I can giggle, laugh and wrinkle my nose right along with them. I just keep flipping like a revolving book. 🙂 Thank you so much LOVE THEM!'
Genevieve's Boudoir Experience was a bit more empowering than many. For many different reasons, but I will focus about her beautiful curves here. To those of you curvy goddesses who embrace their beauty at ANY size…YOU INSPIRE ME AND EVERYONE AROUND YOU! A majority of you women who are beautifully curvy and don't fit society's 'norm' of beauty have been conditioned to feel anything other than BEAUTIFUL. My sessions with curvy goddesses who are even a little uncomfortable with their beautiful curves are THE MOST EMPOWERING!! Feeling beautiful EVERY. SINGLE. DAY. OF OUR LIVES is the most most important thing we can learn to live happier lives full of laughter and love…self love! Thank you Genevieve for trusting me to show you how TRULY GORGEOUS you are thru your powerful boudoir experience! And thank you for allowing me to share a few of your images from your session! I can't wait for my past boudoir goddess gathering to hug you again!
Like what you see?
See more sexy experiences.. click below
---
---
Feeling Sexy?
Sign up for more info on boudoir sessions
[x_subscribe form="3685″]
---
Questions?
Don't hesitate. Get in touch.
---