Hello friends!  I'm very pleased to be able to share the magical Luxury Boudoir Experience I did for the gorgeous Kelsey!  We had THE MOST fun and got some incredible photographs to prove it!  I hired a professional videographer to capture & create a behind the scenes video to share with you all!  I can hardly wait to share it with you so you can see how much fun we have during a Boudoir Experience!!  Kelsey's hair and makeup was done by the AMAZING Laura Rybak!
The image below was one of the first shots we got of Kelsey!  She's STUNNING!!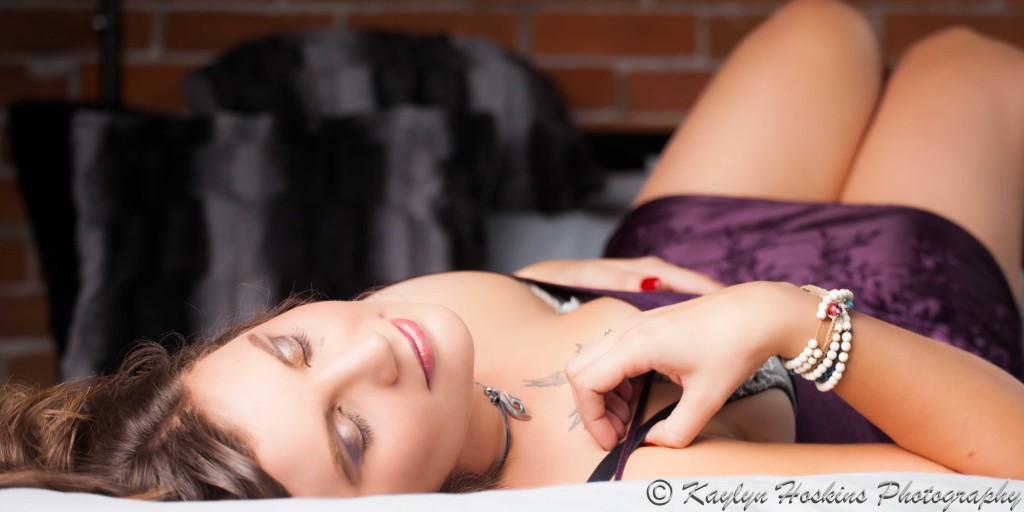 Kelsey had not ever had her hair and makeup professionally done and she chose not to see herself in a mirror before she saw herself in the photo on the back of my camera.  She even asked us to cover up the mirrors here at the studio so she wouldn't accidentally peek at herself!  The photo below is the image I showed her in which she saw herself for the first time all done up.  Her reaction can be seen in the video very soon…it's priceless!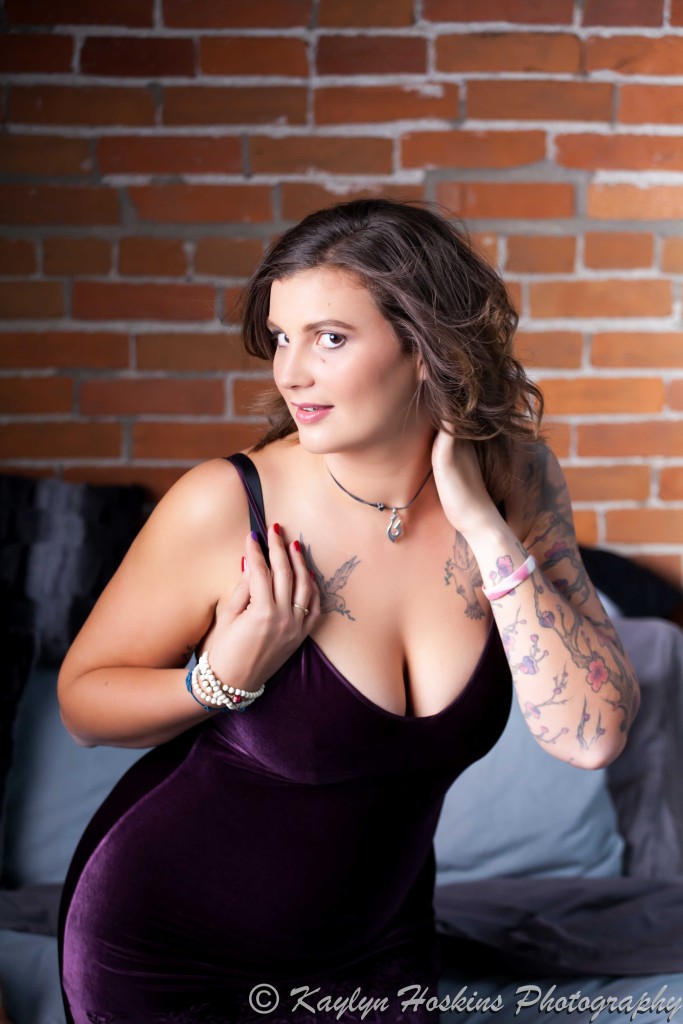 The image below is of Kelsey in the front window of the studio.  She sure is one sassy, sexy woman!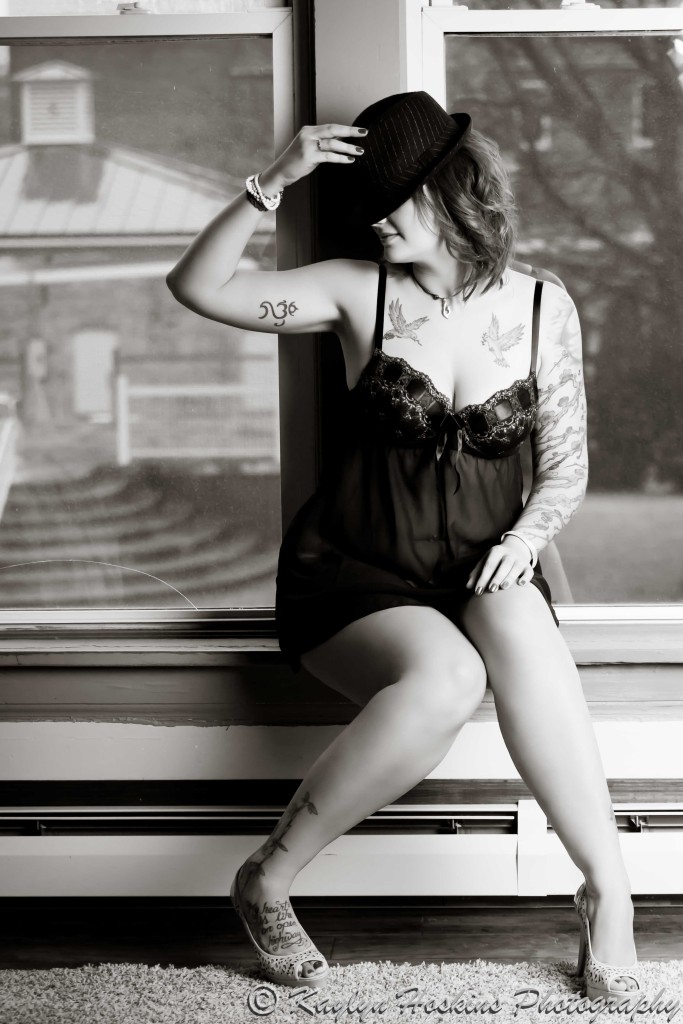 What a STUNNINGLY CONFIDENT smile on this beautiful woman!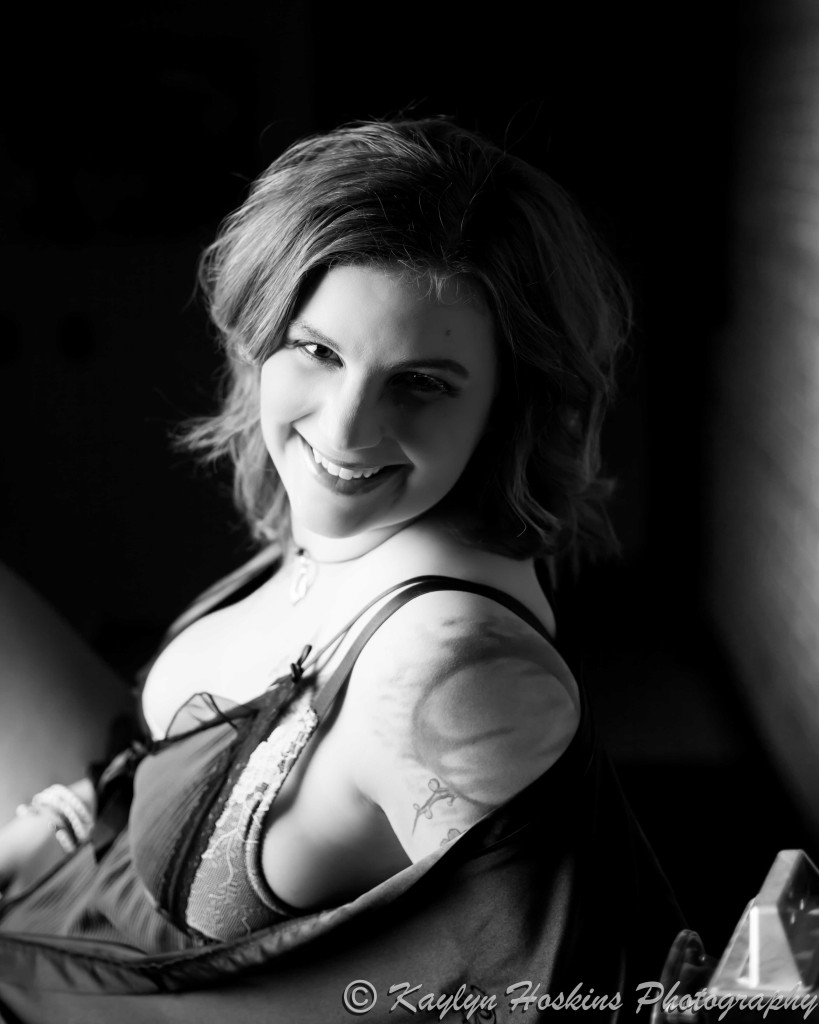 And this photo of Kelsey laying on the bar here at the studio…RAWR!!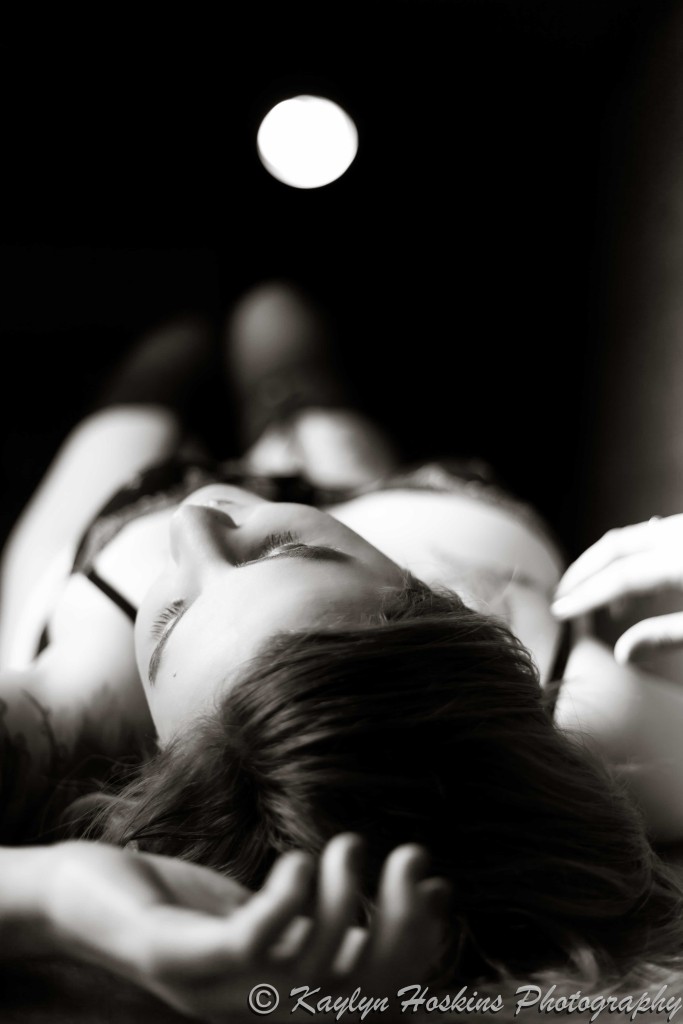 The image below really doesn't need any words…it speaks for itself!  My VERY FAVORITE from Kelsey's Boudoir Experience!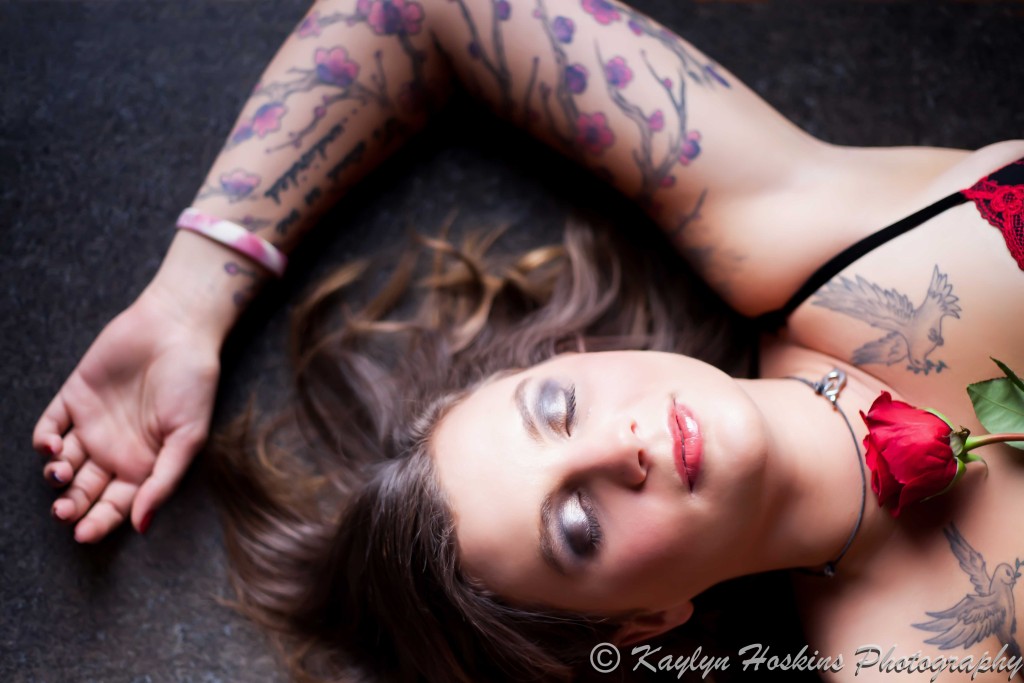 Kelsey is a rock-star!  She was singing into the rose…Karaoke has never looked so good!!  😉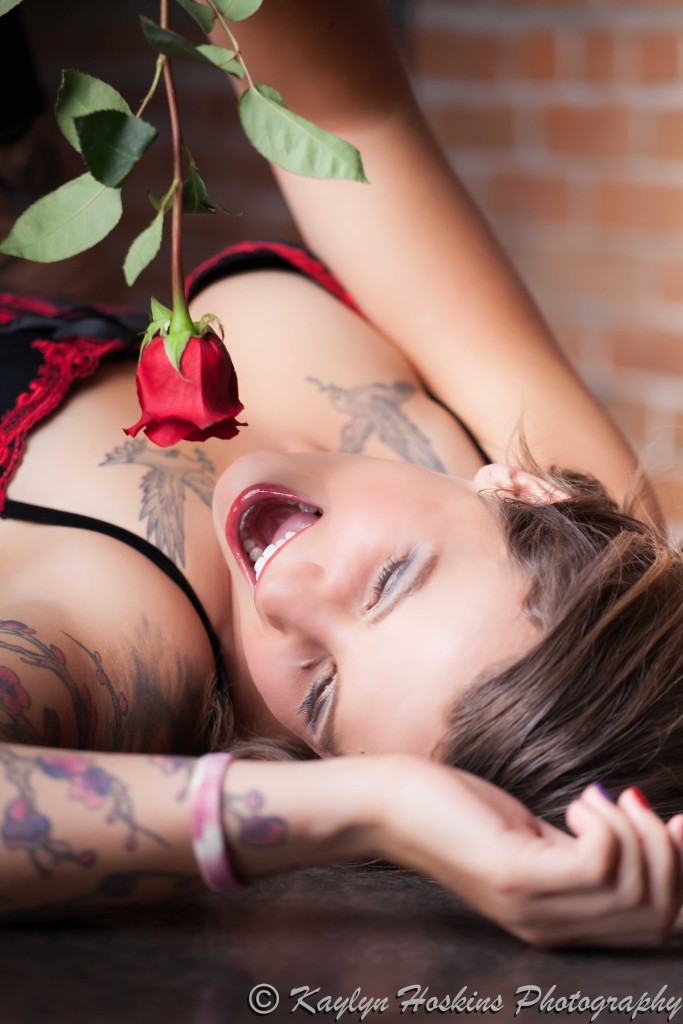 Wine IS sexy!!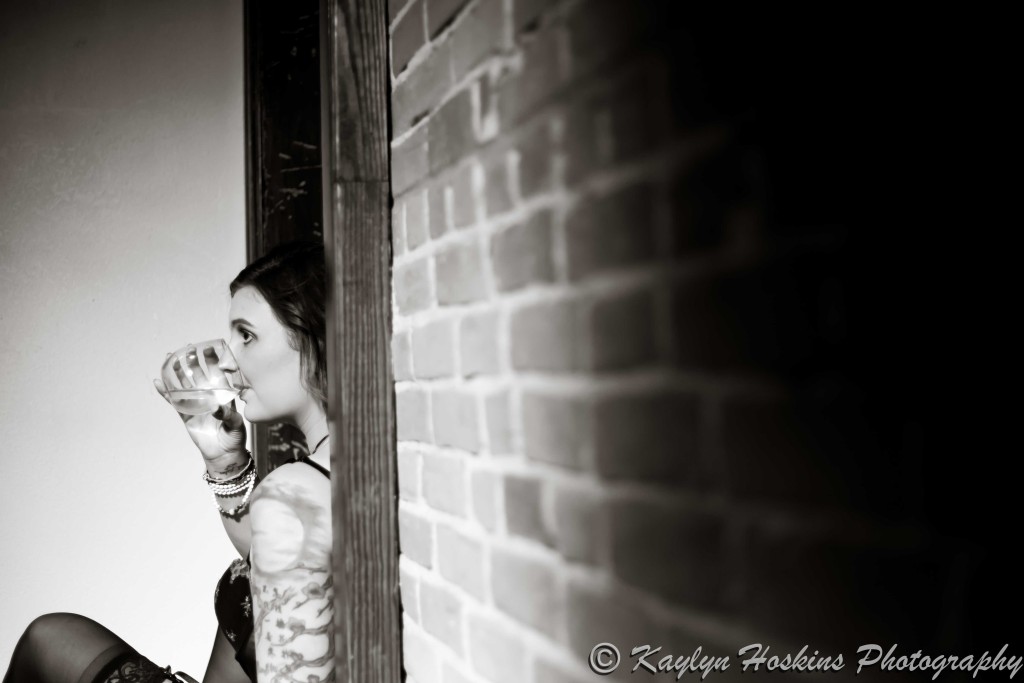 RAWR!!  And to think Kelsey didn't find herself 'attractive' before her boudoir experience?!  THIS is EXACTLY why I do what I do and am so passionate about more women seeing themselves differently in the mirror!  Stunning midsection this woman is rock'n!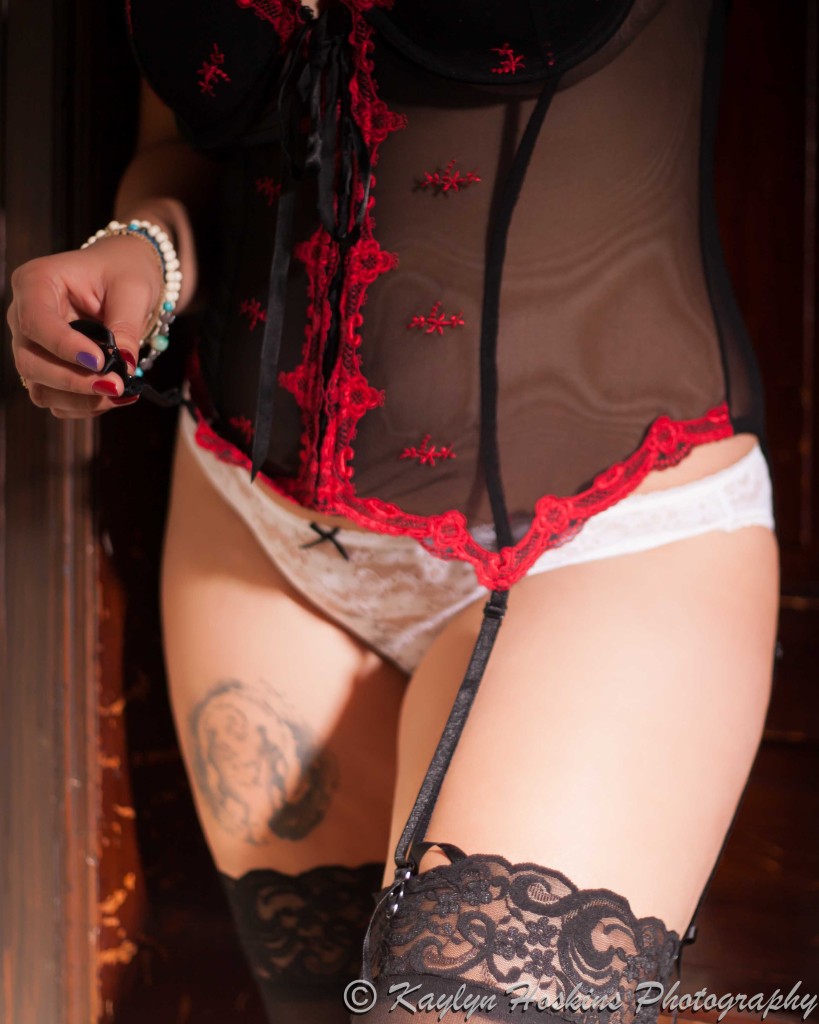 Sexy Mrs. Clause anyone…??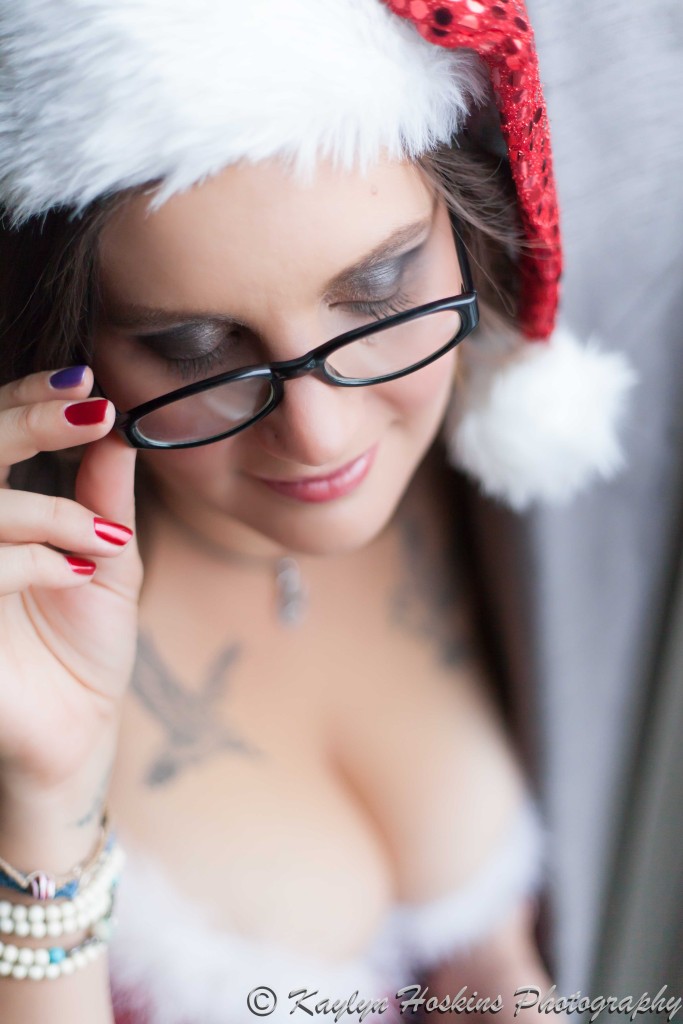 And last, but definitely NOT least…the shower here at the studio is PERFECT for hot steamy shower boudoir images!!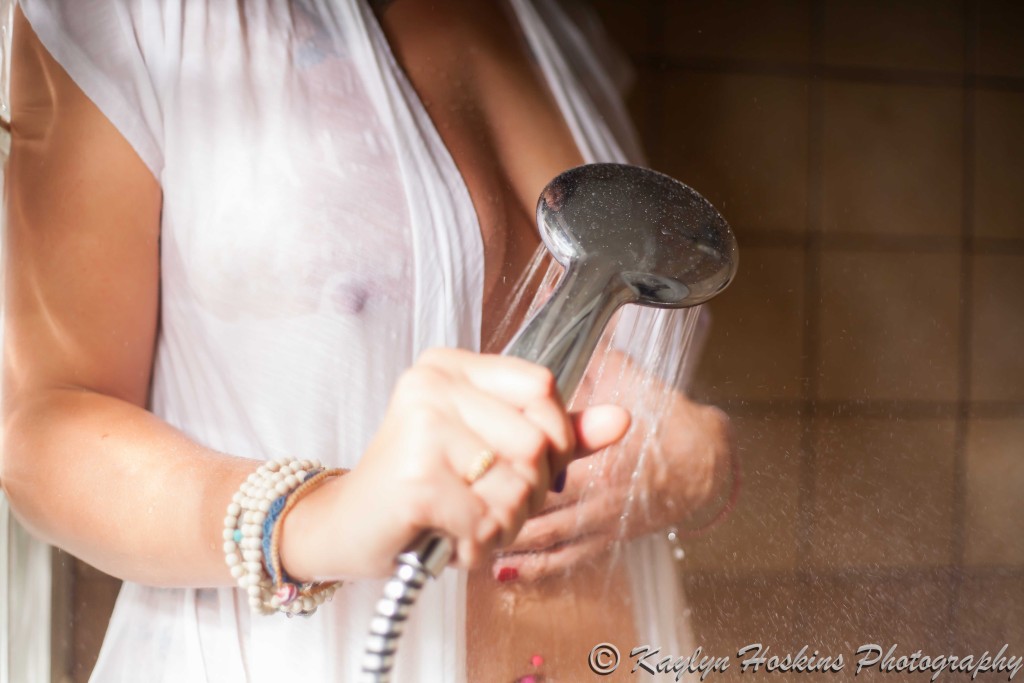 Thanks for checking out my blog, friends!  I look even MORE forward to sharing the behind the scenes video of this exact shoot!!  It's so amazing…just like Kelsey!!  Confidence is THE Sexiest thing you will EVER wear!  Need a boost of confidence…?  Call me for a pre-shoot consultation for your very own Boudoir/Beauty Experience!   319-400-4529
Big Hugs Everyone!!
~KaYLyN