Laura is my main hair/makeup artist here at the studio. She is RIDICULOUSLY TALENTED and her energy adds so much to each Boudoir and/or HS Senior Experience! For the 2 years she has been working with me many clients would ask her if she has had a boudoir session. She would always say 'Yes, I had a boudoir photo shoot when I was pregnant with my son'. Every single time she would say that I would butt in and remind her that she had yet to have a boudoir experience with ME! As with many of us women who dreamed of having such an experience here at the studio, she was not taking the time for HERSELF. Finally, after almost 2 years of working with me I gave her an ultimatum. I told her I would not hire her again until she had a boudoir experience with me! I was stern, but secretly knew I would hire her even if she DIDN'T schedule her session. Apparently my 'stern' words via messages(anyone who knows me will confirm that I am THE WORST liar!) were good enough to make her believe she had NO choice, other than to actually book a session with me!
The day of her boudoir experience I was kind of surprised that she actually showed up for a day for HER! As she walked in with all of her stuff and with a big grin on my face I said 'WOW, you really believed me?'. She gave me a 'look' and said 'You mean you weren't serious?'. I was just excited to FINALLY show her what it was like to see herself thru my lens for the first time!
*Still gives me goosebumps thinking about HER reaction to seeing herself on the back of my camera for the first time!*
I also had Laura give me a trim and to put some fun purple/blue colors in my hair before her boudoir experience. She did all her hair magic on my hair and then began to do her hair/makeup. After she was all ready to go we began Laura's Boudoir Experience! Laura didn't think twice about the fact that I was photographing her with foils in my hair! Guess foils in my hair is normal to a stylist? 🙂
As I always say, Makeup doesn't make us beautiful! We are ALL GORGEOUS GODDESSES with or without makeup! It just makes us feel more beautiful…whether we like to admit it or not! Laura's eyes are like none others I have ever seen! They are full of magic! As much as I wanted Laura to feel what it was like to be pampered and have someone else do her hair and makeup…she chose to do her own. It's understandable why, as her work is TRULY AMAZING!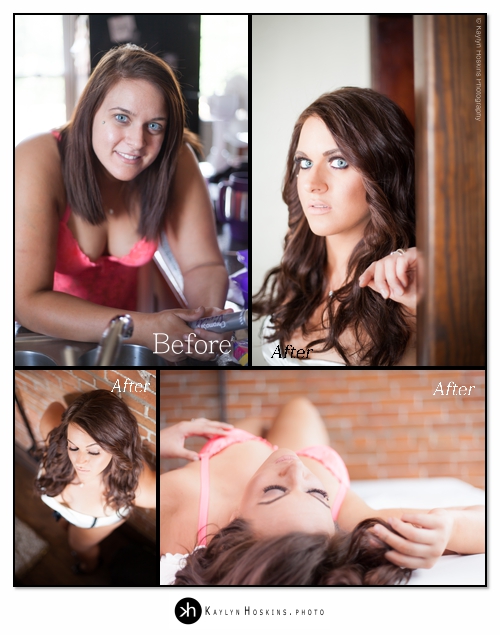 ---
I believe this is the first image I showed Laura on the back of the camera in which she FINALLY got to know how it feels to be on the other side of the camera during a boudoir experience! Like most of us goddesses, Laura was nervous and didn't think HER boudoir experience would be as magical as all the others she has been part of over the past two years. Seeing her reaction to this image was TRULY PRICELESS! Of course she was shocked that SHE could look as gorgeous as all the other goddesses! It was at that moment that I said 'OK, that's all I wanted for you to experience today. If you want, we can be done now.' Turns out, she wasn't ready to be done after seeing her image on the back of the camera! *BIGGEST GRIN ON MY FACE just thinking about that moment!*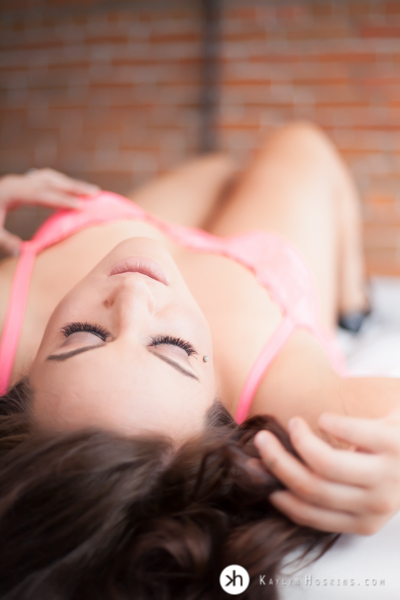 ---
During one of the first few boudoir experiences that Laura was here for(she stays an hour or so into each boudoir experience to change up the makeup & all the things!) I asked her for some guidance in helping a client pose, as Laura is super great at modeling herself! The one and only time she said 'do the duck face'…I simply didn't know how to react. I believe I told the client politely to listen to what I was saying. Laura's 'duck face/lips' ALWAYS look AMAZING! So, of course I let her do her 'duck face/lips' for a shot. Duck…Duck….VIXEN!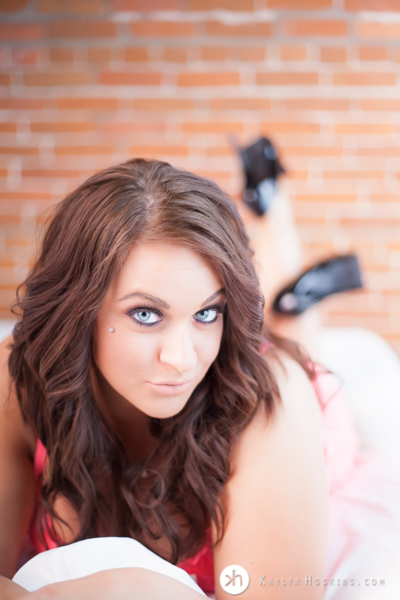 ---
DAAAAAMN, Girl! You should be on the cover of magazines worldwide!!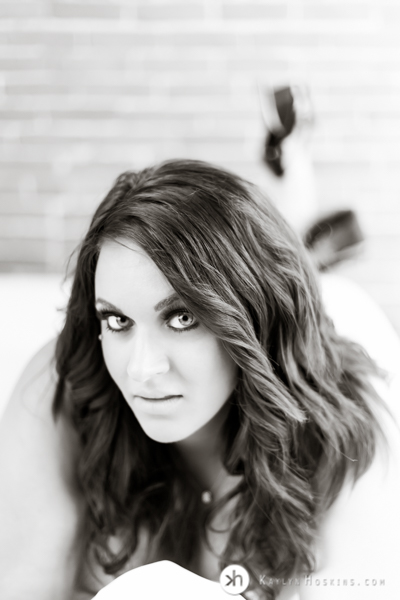 ---
Like I said earlier, Laura's blue eyes are INCREDIBLE!! If I were to do any editing AT ALL to her eyes, she would literally look unreal. Those eyes are TRULY full of magic and gorgeousness!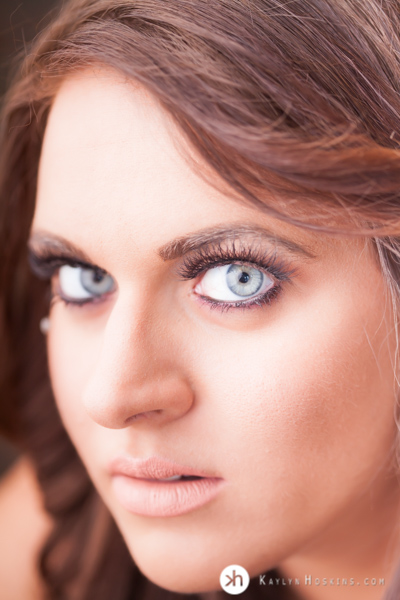 ---
Of course we would incorporate some of Laura's love for makeup into her boudoir experience!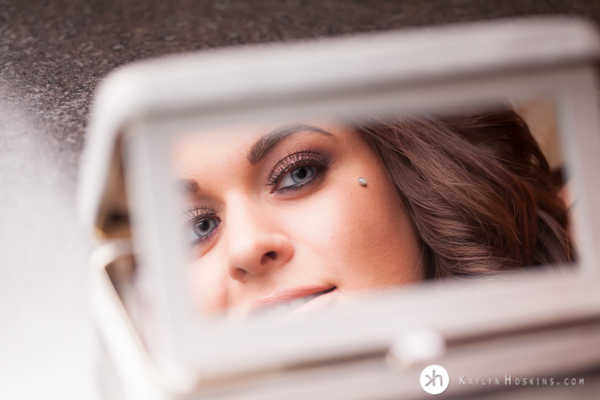 ---
---
Laura uses this image on her website and all over the place! Makes my soul FULL!! This GORGEOUS GODDESS blows my mind! My business wouldn't be what it is today without her talent and energy here during a boudoir experience and/or HS Senior Session!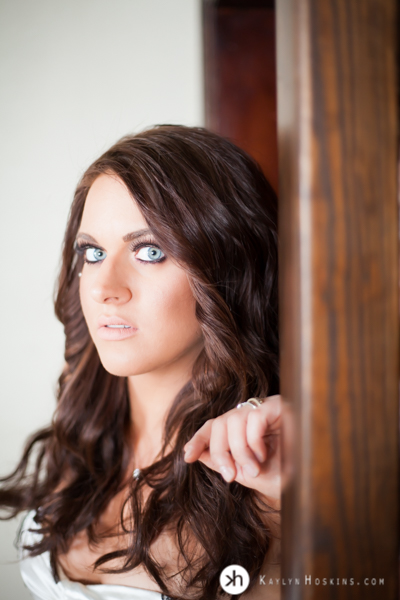 ---
THOSE EYES. THAT LOOK. GORGEOUS GODDESS.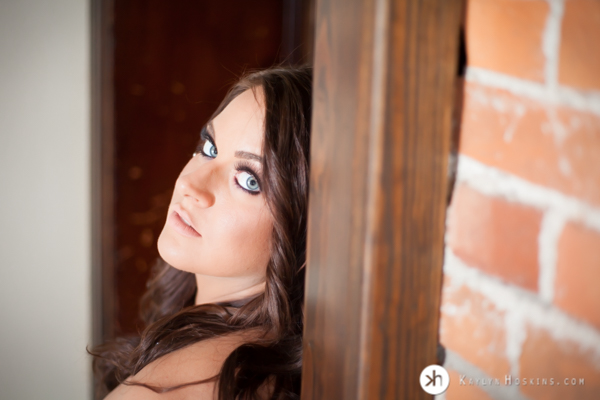 ---
Reflections are super rad! I reflect on the magic that happened during Laura's Boudoir Experience and my heart is full! Love this Gorgeous Goddess more than I can express in words!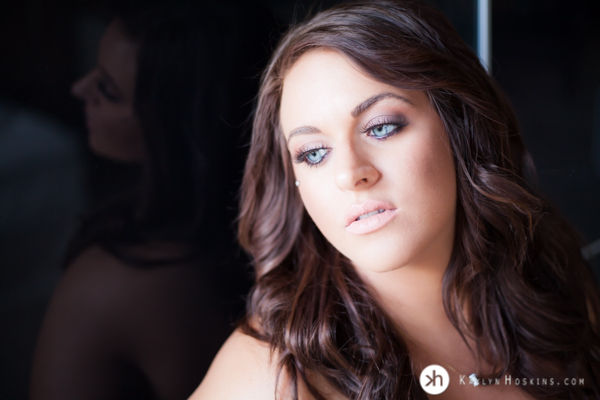 ---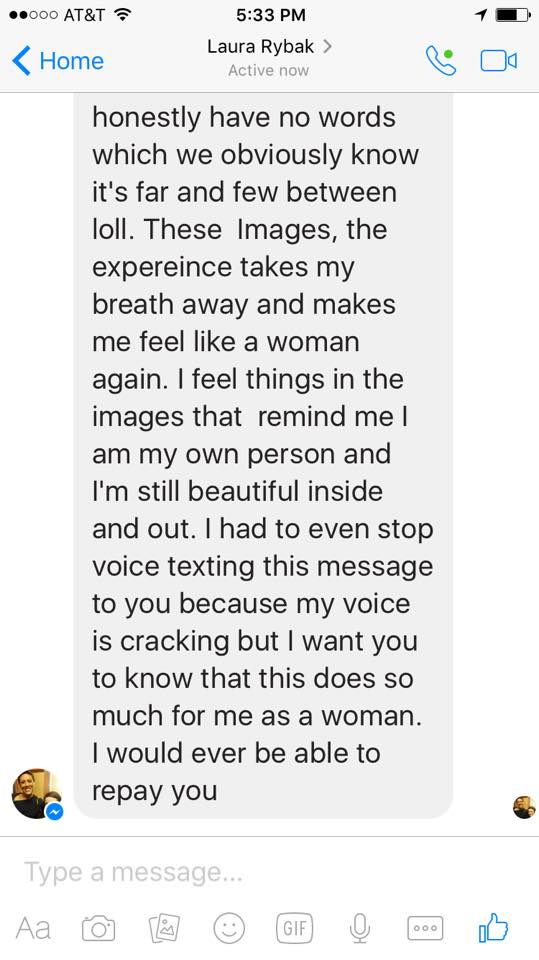 It was super awesome to see Laura's newfound anticipation and appreciation for each boudoir goddess's experience she has been part of after HER very own boudoir experience! Now I LOVE LOVE LOVE to hear a boudoir goddess in Laura's chair ask her 'Have you had a boudoir experience?'. It's a MUCH more magical response than I could have even imagined! Thank you Laura, from the deepest part of my heart, my soul…for bringing your talent and amazing energy to each boudoir experience here at Kaylyn Hoskins Photography! I am beyond blessed, along with all of our boudoir goddesses!
*Big Hugs*
Like what you see?
See more sexy experiences.. click below
---
---
Feeling Sexy?
Sign up for more info on boudoir sessions
[x_subscribe form="3685″]
---
Questions?
Don't hesitate. Get in touch.
---