This GORGEOUS Goddess, Coach Sarah came to the studio for her Lux Boudoir Experience this fall.  We had an INCREDIBLE time and she loved her Lux Boudoir Experience!  I have known this gorgeous soul for 20+ years, so when Sarah said she was going to be back in town for her 20 year class reunion I offered to show her how a boudoir experience with me truly does change the way we feel about ourselves!
With Sarah we did a Q & A, which was fun to hear her answers!
Q. Why did you decide to become one of my boudoir Goddesses? A. Because my BFF is Kaylyn and she makes me feel super comfortable and welcomed me with open arms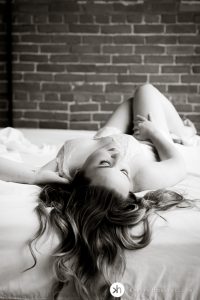 Q. At your consultation how comfortable were you after spending time getting to know Kaylyn?  A. I felt much better after talking to Kaylyn about what was going to happen at the photo shoot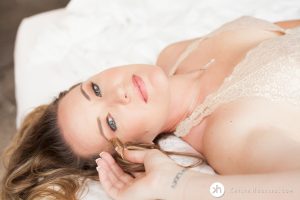 Q. How nervous were you the days prior to your boudoir goddess experience?  A. On a scale 1-10 I was an 11. I was so scared and nervous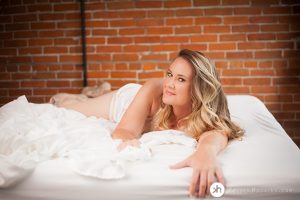 Q. During your boudoir experience were you comfortable? A. I was SUPER comfortable Kaylyn and Laura have an amazing way of making you feel very comfortable and beautiful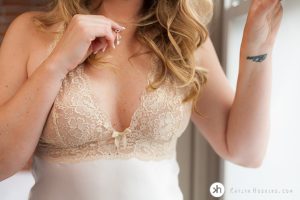 Q. How much fun did you have during your time here with us at the studio? A. I had a BLAST was a great day felt wonderful to get my hair/makeup done and just putting on different outfits and doing different poses IT WAS AMAZING!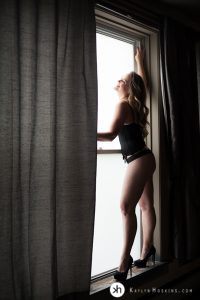 Q. When your shoot was over and you walked out the door, did you feel like a new woman? A. I have never felt more confident and beautiful in my life after I was done with the experience.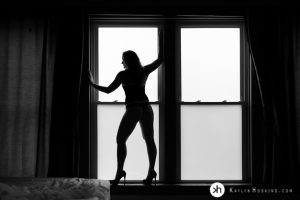 Q. When you came for your viewing & ordering session…were you nervous that you wouldn't love all of your images? A. I wasn't nervous just super excited to see how they all turned out.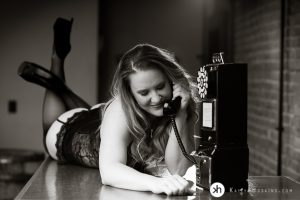 Q. Did you get emotional when you saw yourself as the goddess everyone else sees you, especially Kaylyn? A. I definitely got tears in my eyes. I was shocked at how I looked.  It was simply the best!!!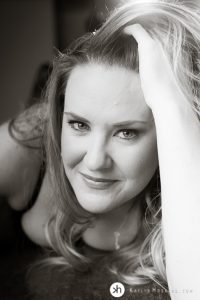 Q. How much did you love your images after viewing them? A. I LOVE THEM THERE ARE NO WORDS TO EXPRESS HOW THEY MAKE ME FEEL!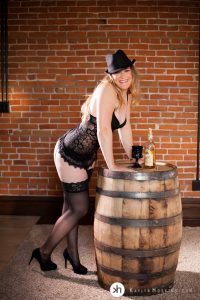 Q. How long had you been seeing images & dreaming of having such an experience for yourself before you decided to go out of your comfort zone & contact me?   A. I honestly have never thought of doing something like this due to being super self conscious.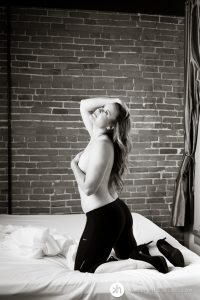 Q. Did you feel like a goddess during your boudoir experience? A. I felt so special and amazing during the experience I want every woman I know to have this experience with Kaylyn 
Q. Would you be interested in doing a boudoir experience every year to continue to love your body in every way?  A.YES YES YES!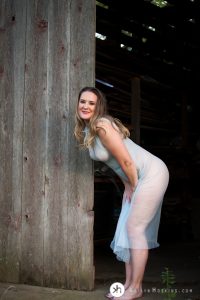 Q. Would you recommend your girl friends to become a boudoir goddess here at Kaylyn Hoskins Photography? A. I WISH I COULD GET EVERY WOMAN I  KNOW TO COME SEE KAYLYN AND HAVE THIS MOST FABULOUS EXPERIENCE. I CAME FROM LA AND I KNOW SHE IS ONE OF THE BEST IN THE BUSINESS.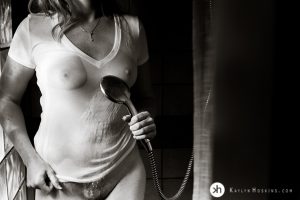 Q. Did becoming a boudoir goddess change the way you view yourself? A. After this experience I can tell you I walk a little taller and smile a lot more. I feel so much more confidant is crazy!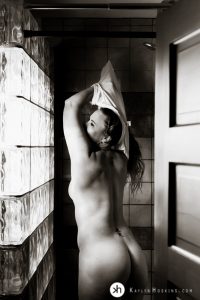 'Thank You again Kaylyn for having me do this is absolutely changed my life!' ~Coach Sarah 
What are YOU waiting for, Gorgeous Goddess?
Schedule your FREE boudoir consultation with me today!  319-400-4529
See more boudoir goddess samples here!
Find out what others are saying about their Lux Boudoir Experience here!