During the gorgeous Mrs. D's boudoir session we captured some serious Sexy Pics for her Husband!  Mrs. D purchased a gift certificate I had donated to at an auction for the Million Dollar Marathon last summer!  Her session was spectacular from start to finish!  We started by shooting in my studio and had a BLAST capturing these sexy pics for her husband!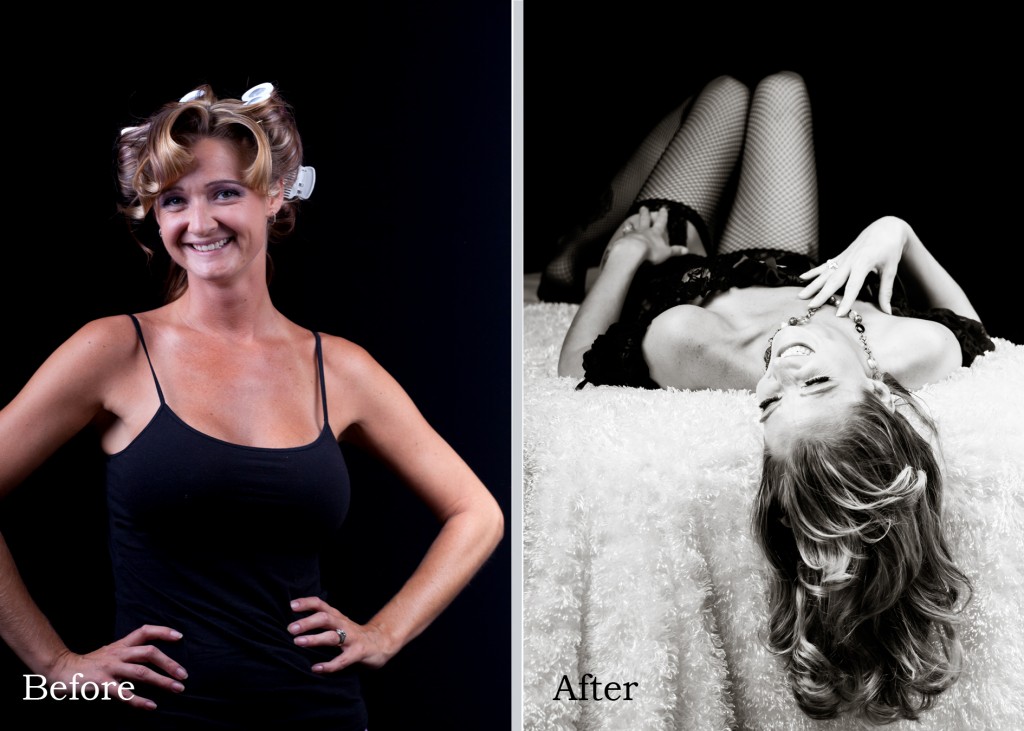 Mrs. D is absolutely stunning without much makeup on and her hair in curlers!  The 'after' shots are just EXTRA awesome!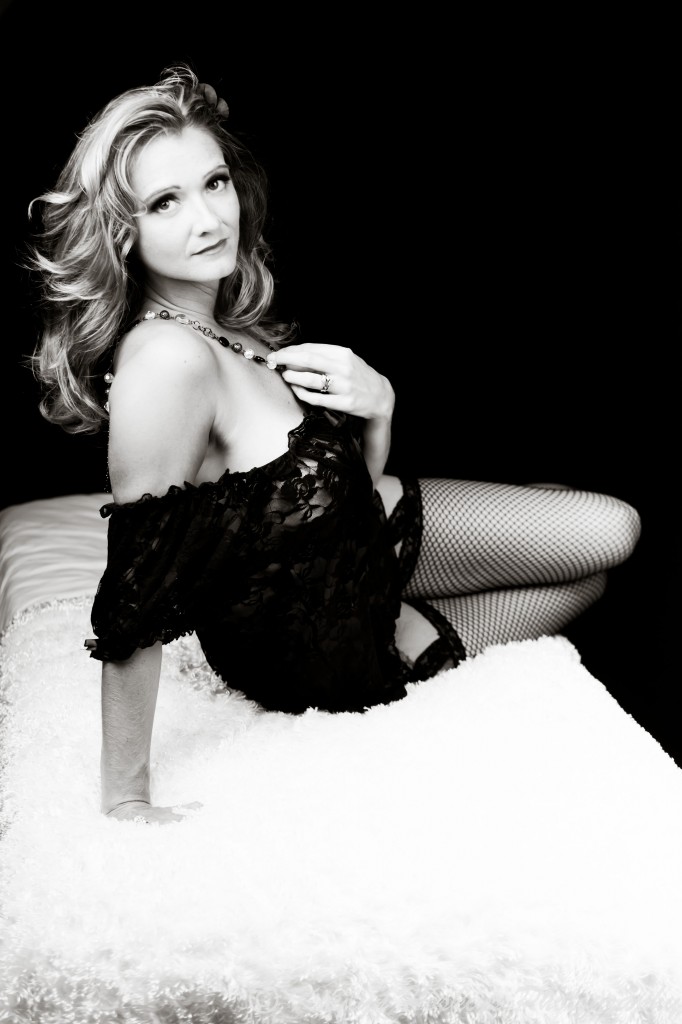 Rawr!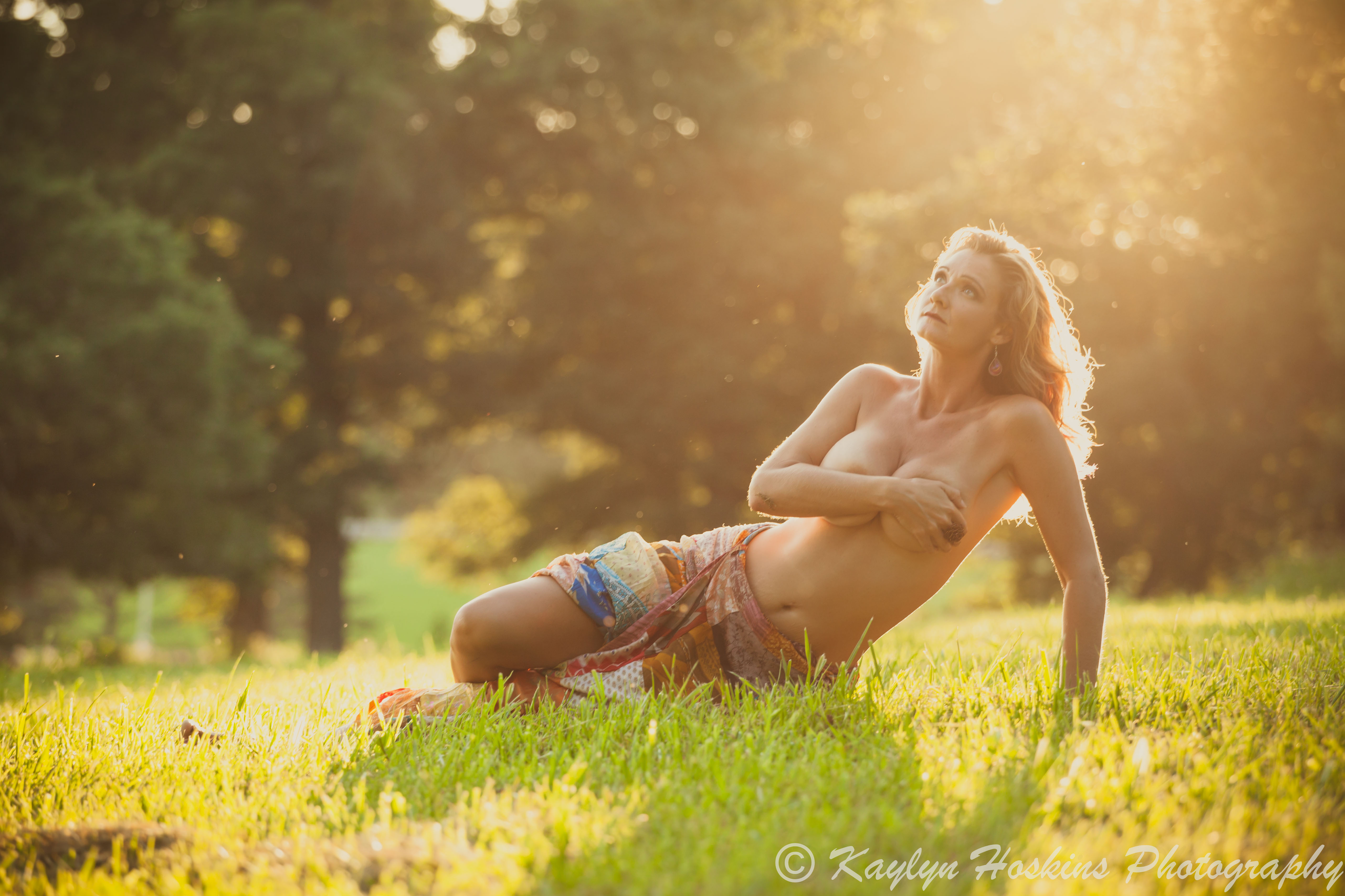 After a few of the shots in the studio we went to an amazing piece of property near Sutliff and captured these amazing shots of Mrs. D outside!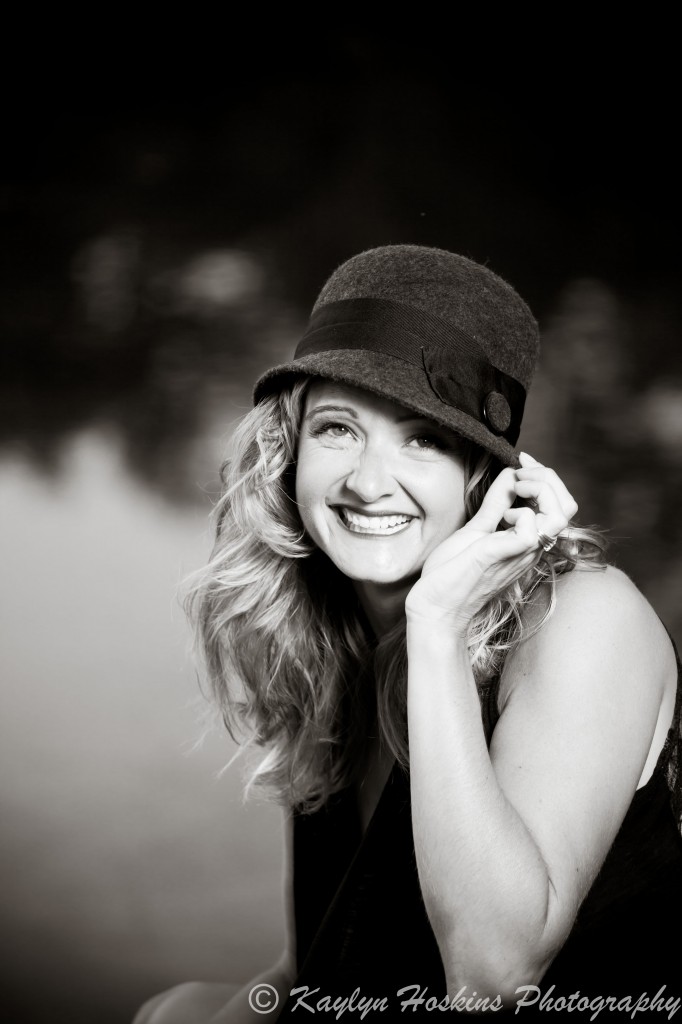 This one is a favorite of mine from the shoot…she has the BEST smile!!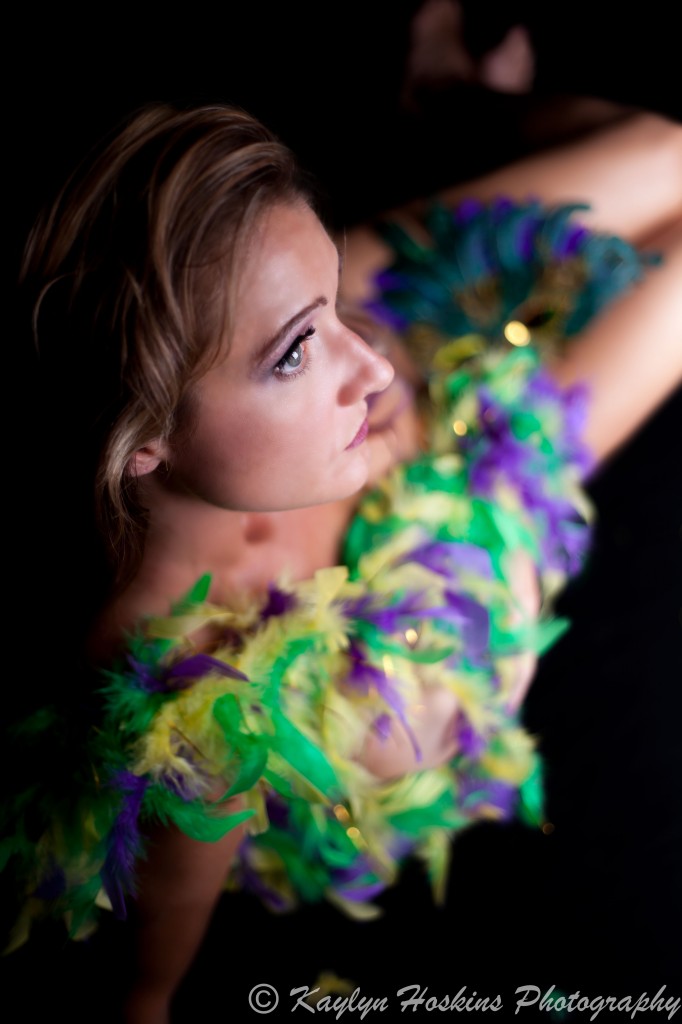 This feather boa was PERFECT to cover up the important parts!  😉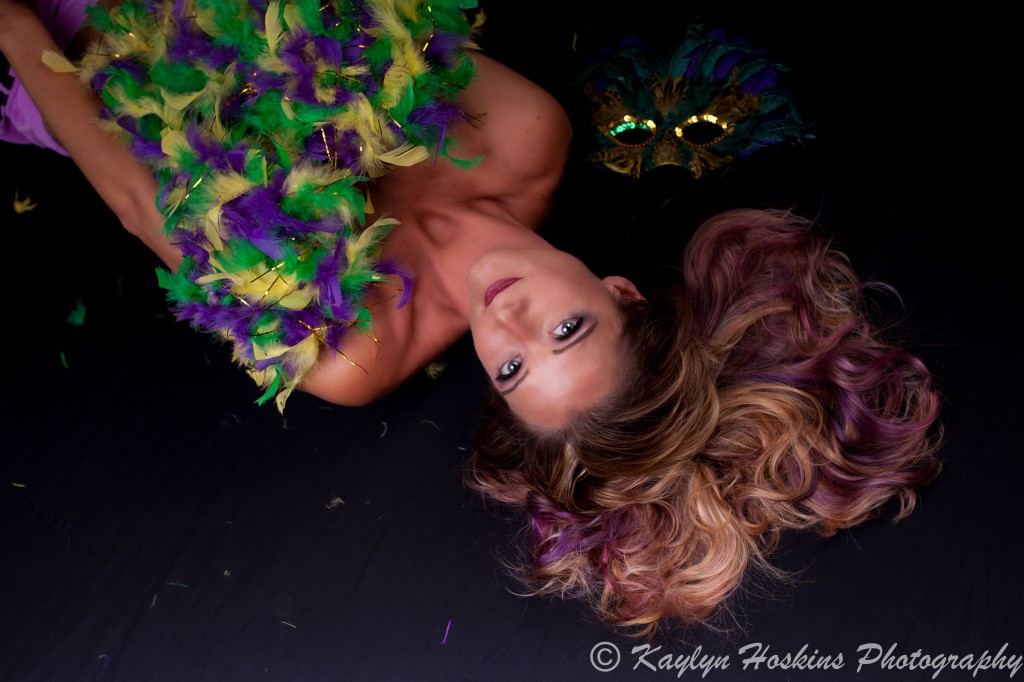 Love everything about this photograph!!  Yes, there were feathers everywhere after the shoot…it made me giggle!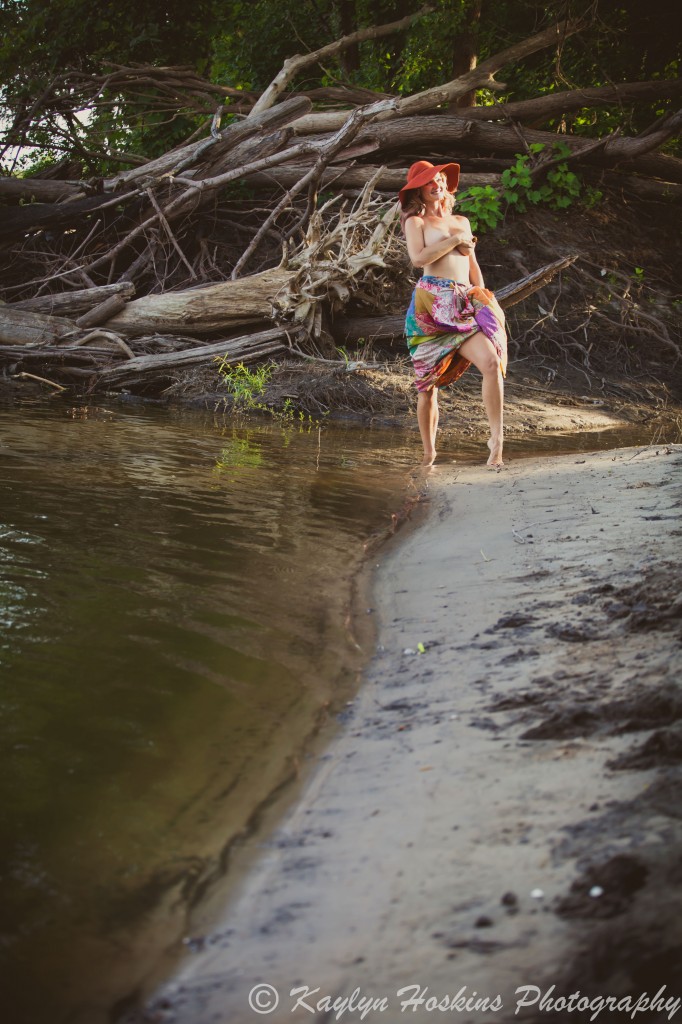 We decided to go out under Sutfliff bridge for a few shots!  Love this one!!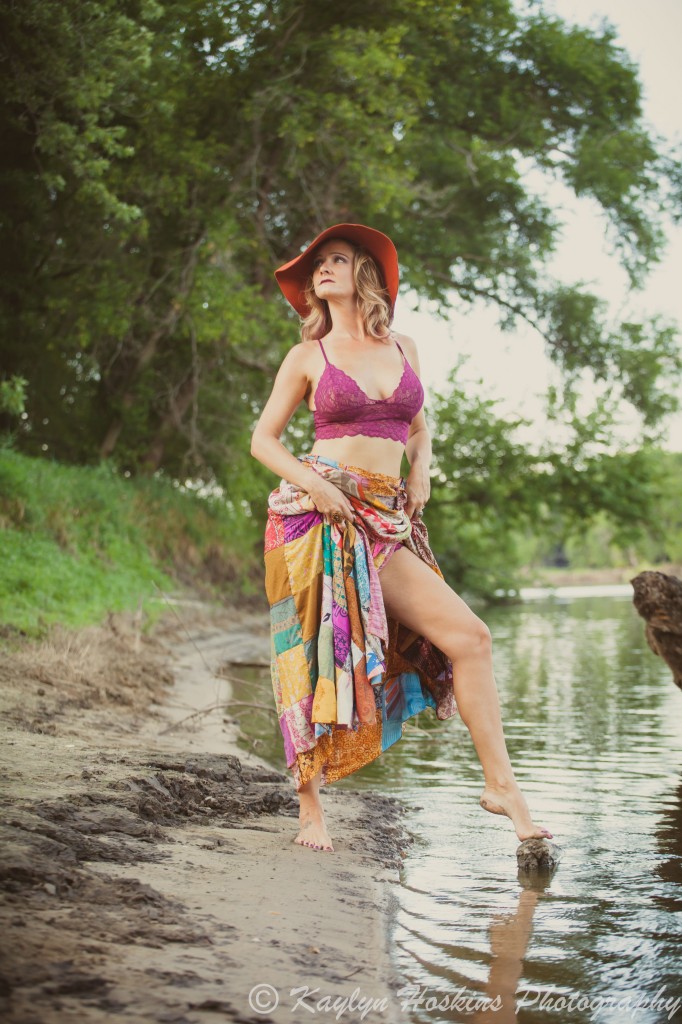 She put her top back on after two fellas and a dog managed to sneak up on us walking across the Sutfliff Bridge!  I don't blame them…ha!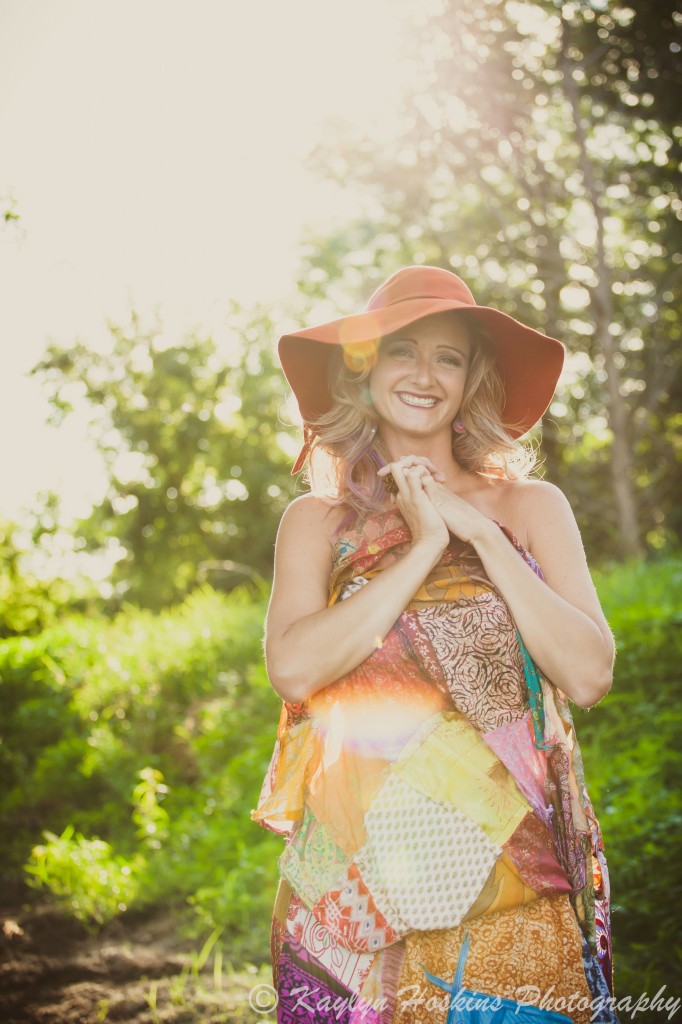 This is my absolute favorite outdoor boudoir photograph as of right now.  I love everything about the above image.  The long skirt that covered up Mrs. D's girls when necessary!  The sun flair, her rad hat, and emotion in this shot…I just love it all!!
Mrs. D hooked Mr. D many years ago…no more fishing for her!  🙂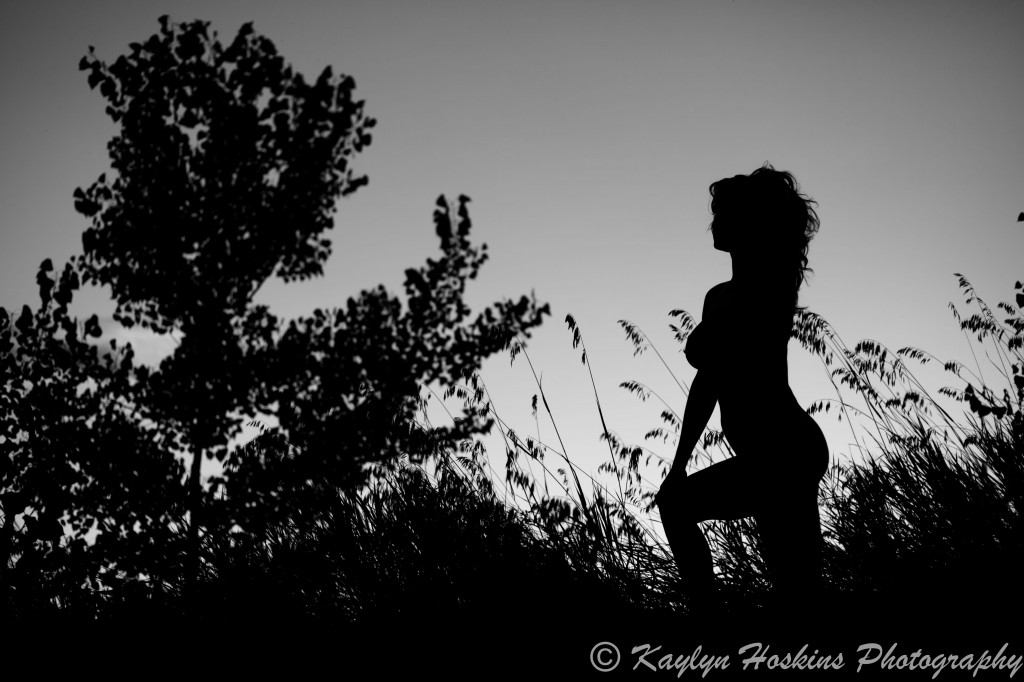 And last, but definitely not least…the sunset silhouette shot!  So many amazing photographs to share, wish I could post them ALL to this blog!  Nonetheless, you get the idea of how incredible it was to work with such a rad woman!  We had an incredible shoot…so grateful EVERY SINGLE  opportunity to assist a gorgeous woman in seeing her sexy inner goddess!!  Thanks for such an incredible boudoir experience, Mrs. D!  I'm quite certain your Husband is very happy with these photographs…if he has let you out of the bedroom yet?!  😉
*Much Love & Golden Light*
~KaYLyN