I am such a lucky photographer to get to work with this AMAZINGLY RAD couple, Elissa & Jeff!  We decided the perfect place for their Engagement photos was the New Bo/Czech Village area in Cedar Rapids!  We had SO MUCH FUN and these two made it easy to capture the love they share!  Not only are they madly in love, they also have the MOST fun!  The image below was Jeff's idea!!  We used chalk paint and wrote this on a super cool building in Czech Village!  My favorite engagement photo to date!!  Thanks you two for being so much fun!!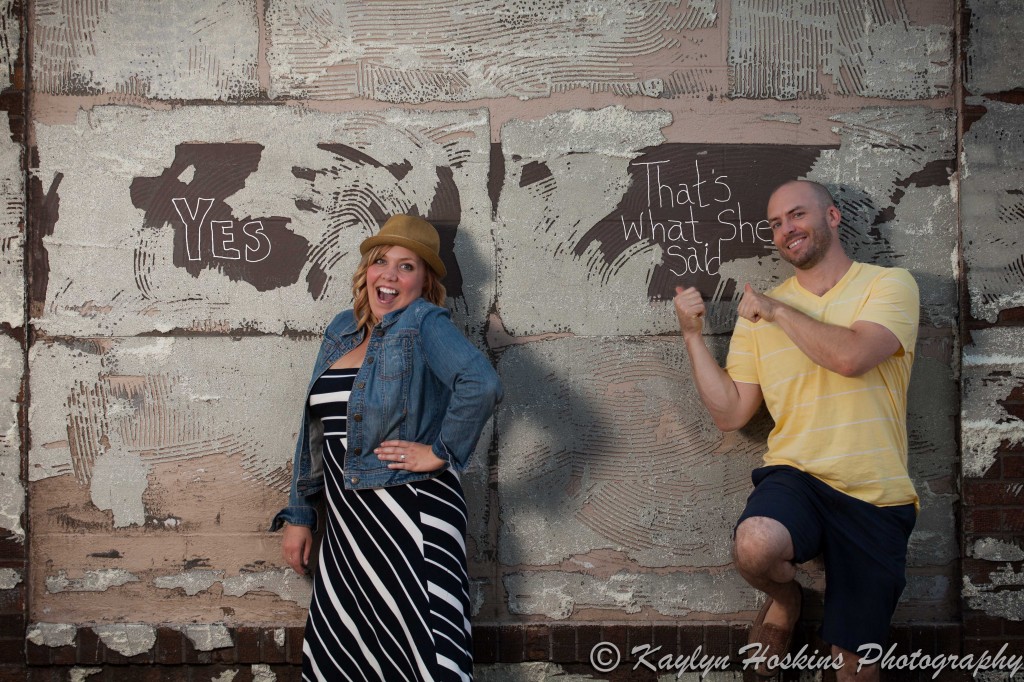 The entire shoot was full of awesomeness!  We happened upon these fun colorful frames and took a few fun images!  The image below is so perfect!  Elissa & Jeff recently became parents of the cutest little pup!  His name is Mavericks and he is a Rhodesian Ridgeback puppy!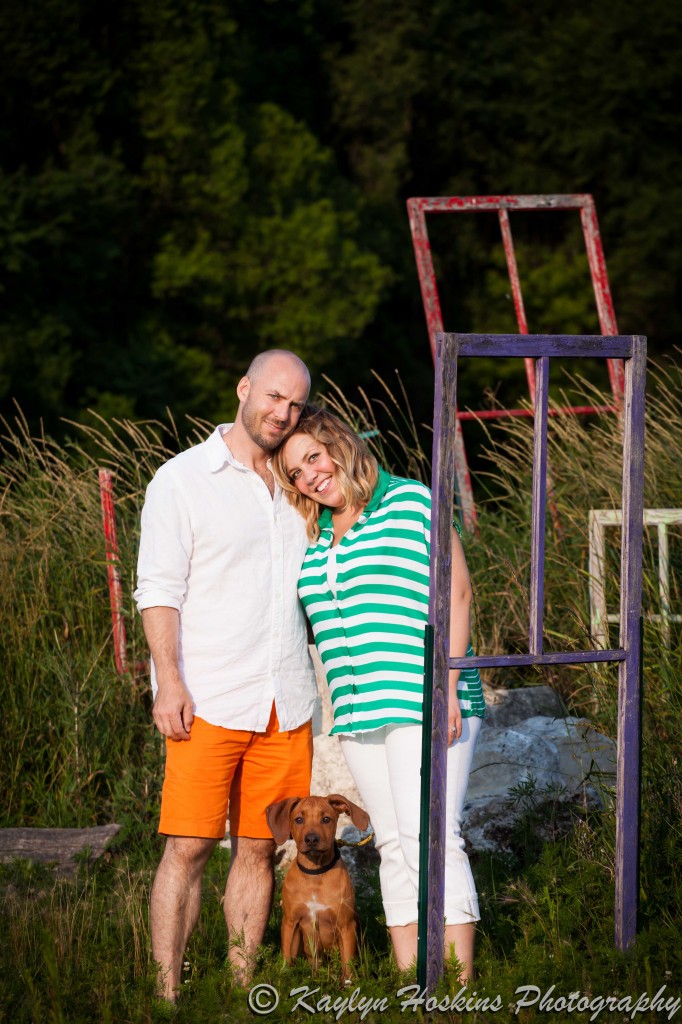 These two made the photo shoot so easy for me!  I just said look at each other and every single time they were lost in each other.  Can hardly wait to capture their energy on their wedding day this fall!!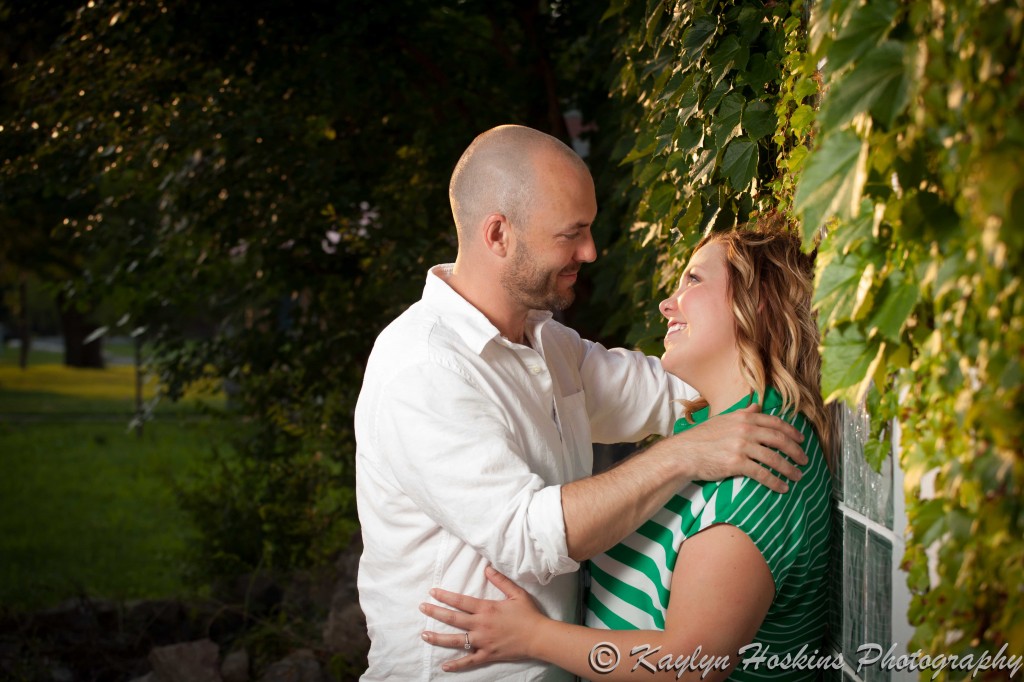 Their smiles are THE BEST!!
Again, the BEST SMILES!!  So in love that it shows in every single image!!
Such beautiful love birds!!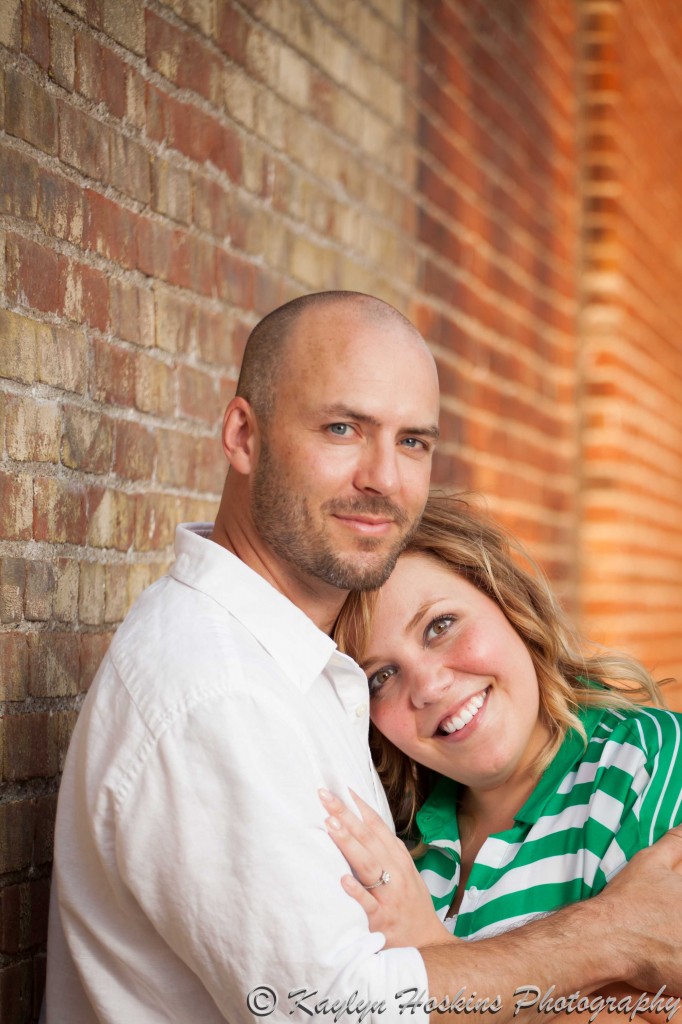 So adorable!  I just realized there are fun faces in the board above these two love birds!!  *If you didn't know, I see Fun Faces everywhere!*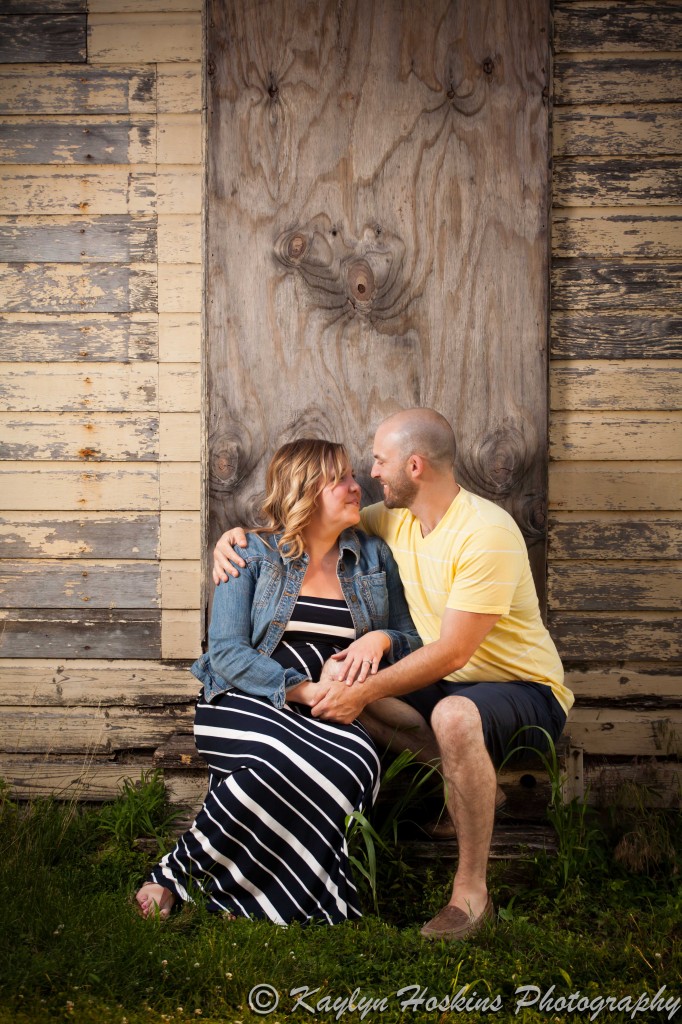 Can hardly wait for the wedding this fall!!  It's going to be so full of love, just like this image!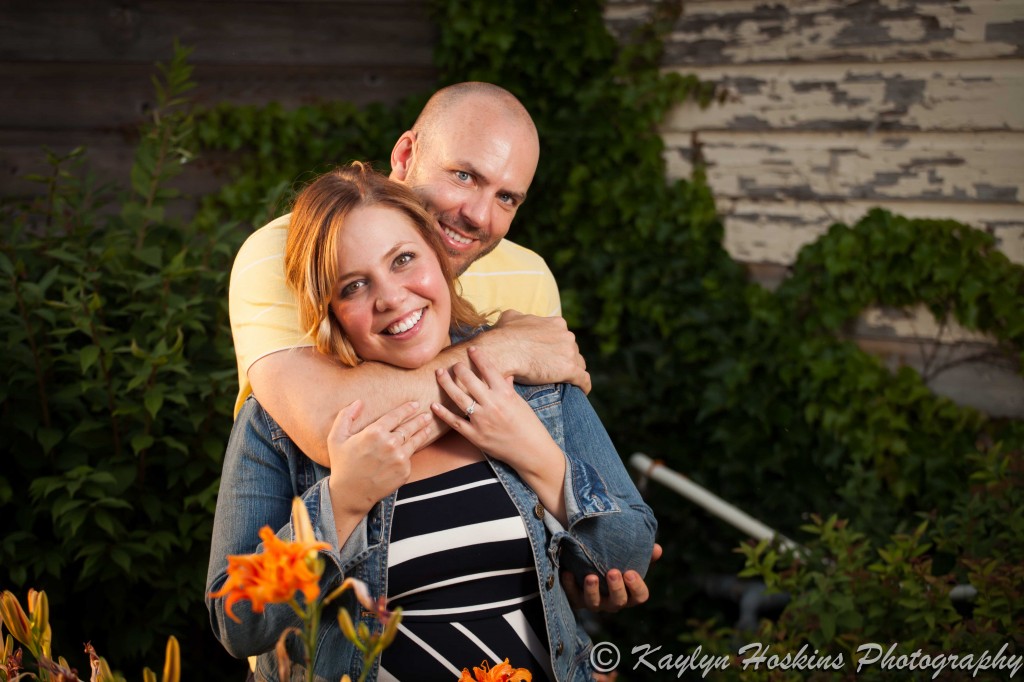 Adoring each other.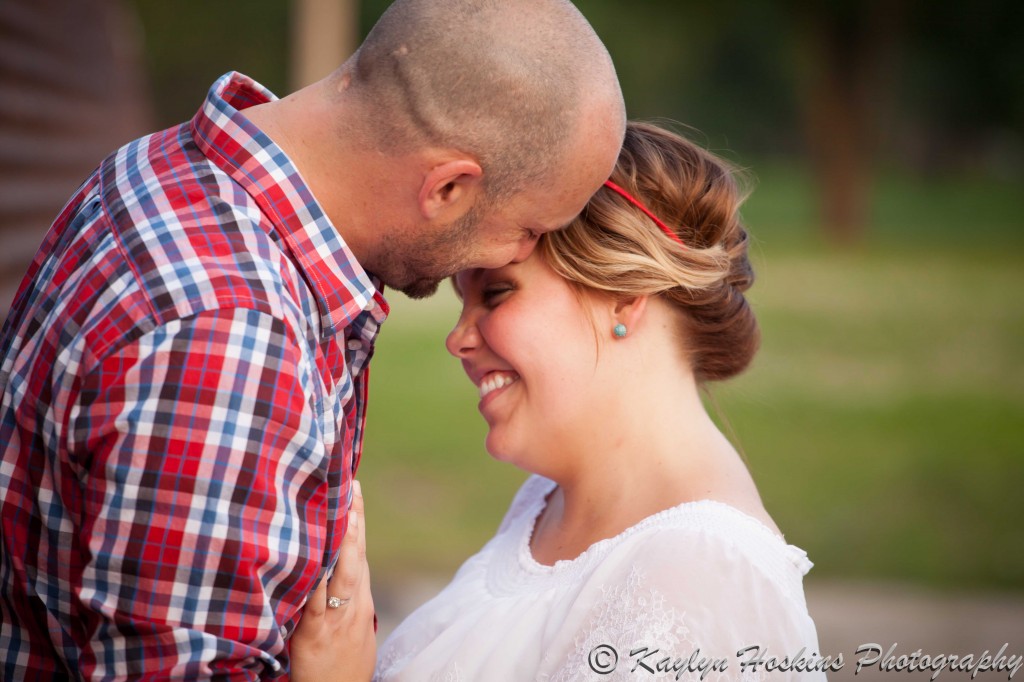 After these two love birds changed their clothes I happened to see the colors of this building and it was a MUST to get a few shots here!
And THIS photo…seriously!! I couldn't have planned this if I tried!! This is one lucky lady…getting such attention from her handsome boys!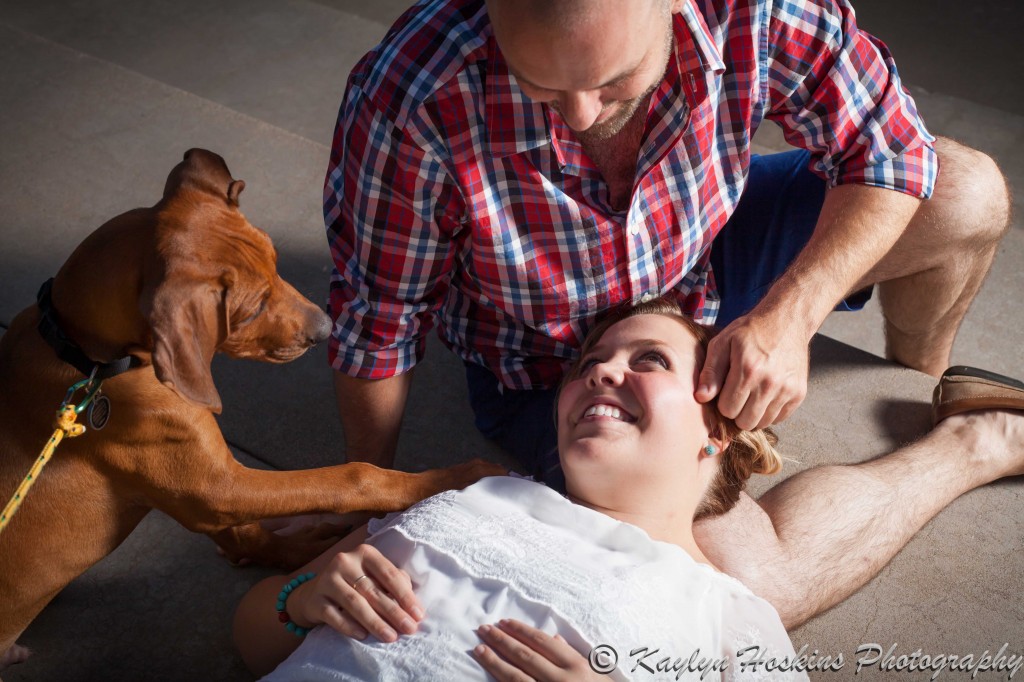 What a fun photo of these three!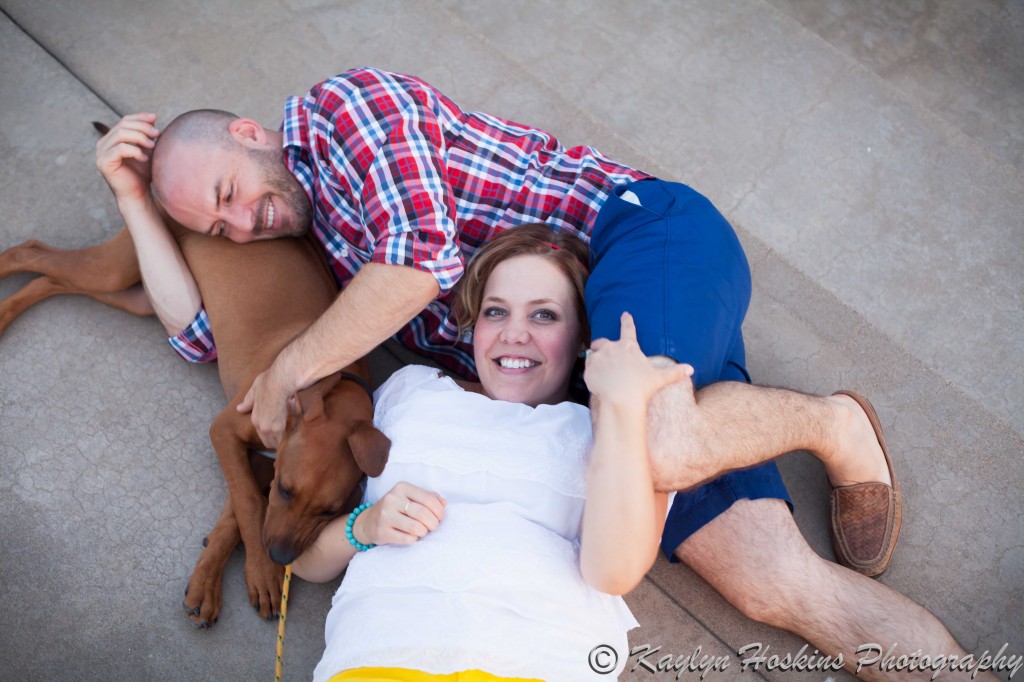 If these two have babies…they will be the most BEAUTIFUL babies ever!!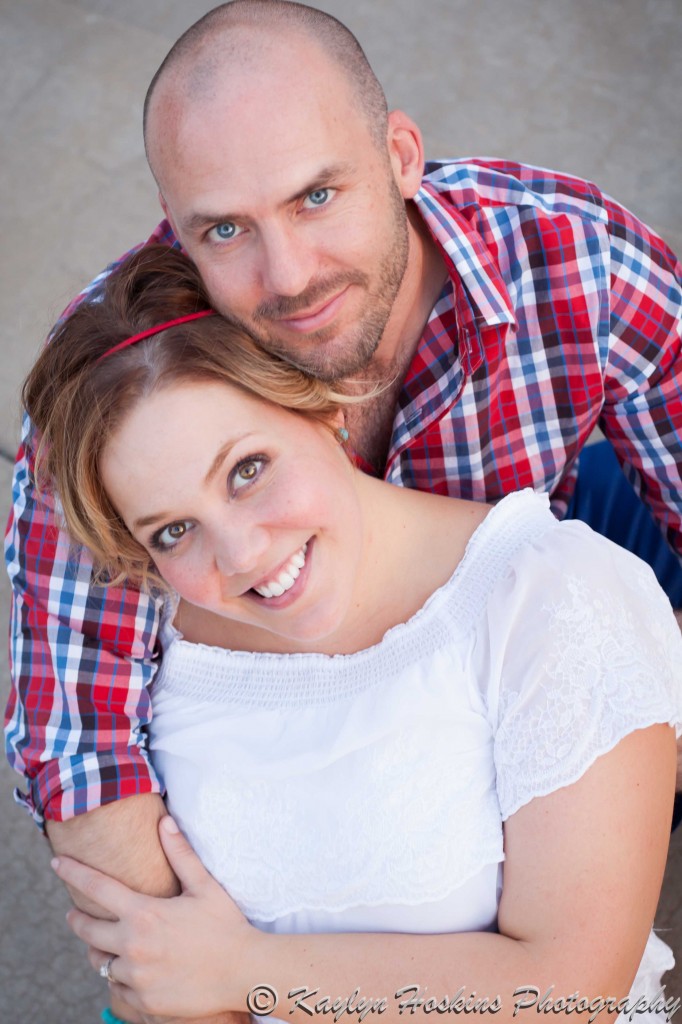 Thanks SOOO MUCH for being so much fun to work with Elissa & Jeff(and Mavericks, too!)!!  I'm honored to be the one you chose to capture the energy of your admiration and love for each other!  The wedding is going to be so full of magic…I can hardly contain my excitement!  Want to see more images from their engagement session?  You can see all of the images from their shoot here.
Are you recently engaged and looking for a fun, creative wedding photographer?  In honor of the love between my Gramz & Gramz when you book a wedding with Kaylyn Hoskins Photography before December 31, 2014 you can get 40% off!  Yes, I said FOURTY percent off my best wedding package!  It's a steal of a deal, folks!  I only take a small amount of weddings so call or email today to see if I still have your date available!
*Big Hugs*
~KaYLyN