We had a BLAST taking Lacie's boudoir images!   Lacie is TRULY GORGEOUS ALL the time…but look what a good photographer/artist can do to make her feel like a fashion model!  Thank you for giving me permission to share the images, Lacie!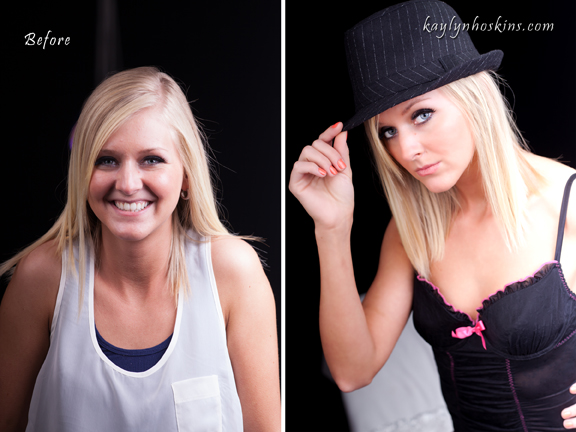 Ms Lacie arrived with the most rad collection of outfits I've ever seen for her shoot!  Add a few hats from my growing hat collection, a piece or two of lingerie I've been filling my 'prop' closet with, throwing in some ridiculously tubular red throwback sunglasses and a few accessories I have here…we had the PERFECT mix of outfits for Lacie's shoot!  Here are some of the shots from her Luxury Boudoir Experience with Kaylyn Hoskins Photography!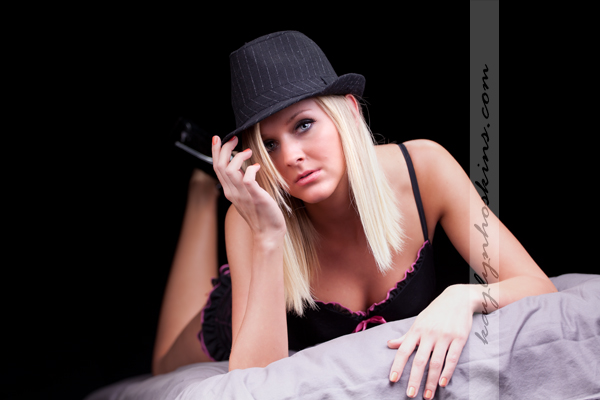 Lacie is extremely good at being in front of the camera!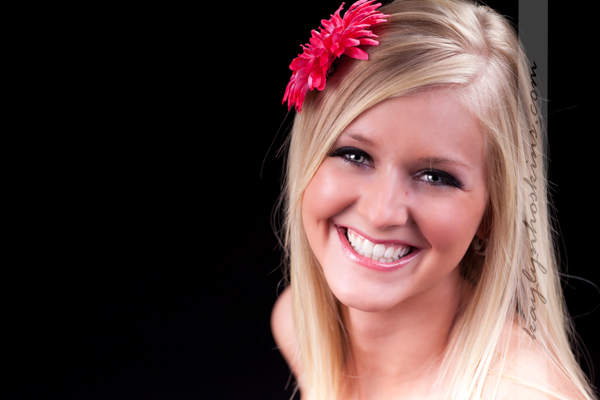 I believe I'm pretty darn good at getting genuine smiles out of the beautiful souls on the other side of my cameras!  I LOVE thinking about the fun things we were giggling about to pull out Lacie's genuinely beautiful smile when looking back through images!  I will keep the secret behind this smile to me and Lacie…gglz!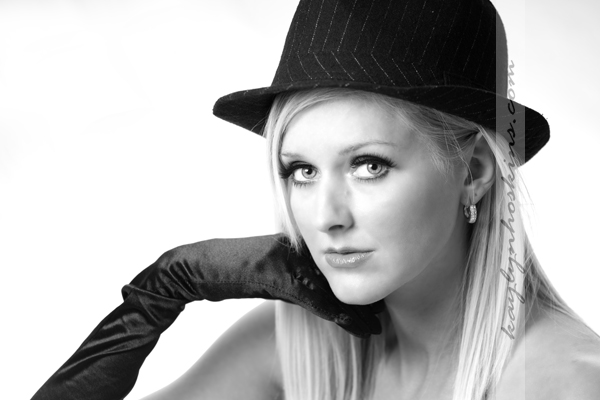 The fun hat & gloves accent Lacie's MAGNIFICENTLY STUNNING eyes.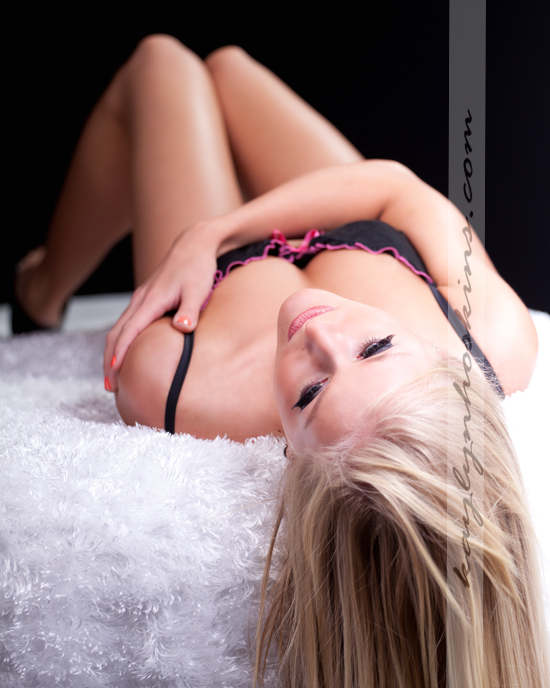 To be honest…I don't think this image needs a caption…THAT is how gorgeous it is!  WOOP WOOP!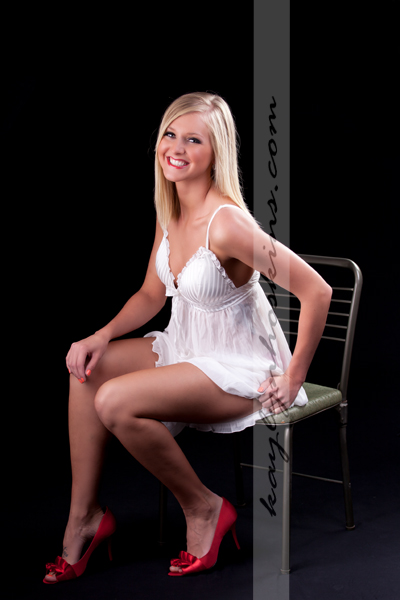 I LOVE LOVE LOVE this shot!  Lacie transformed this modest floor length white nighty into a sexy short outfit!  Love the red stilettos and red lipstick!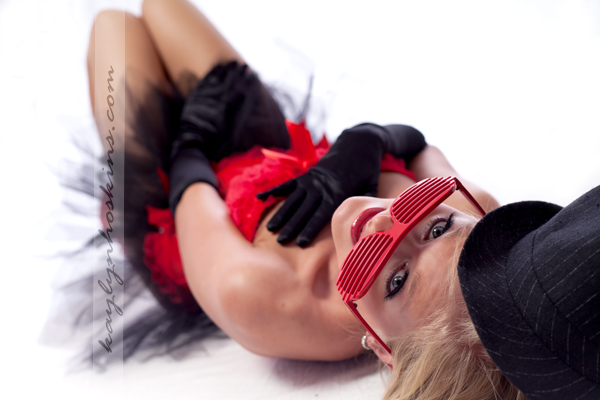 These throwback sunglasses I happened upon take away from her ridiculously awesome tu-tu!!  LOVE LOVE LOVE this shot!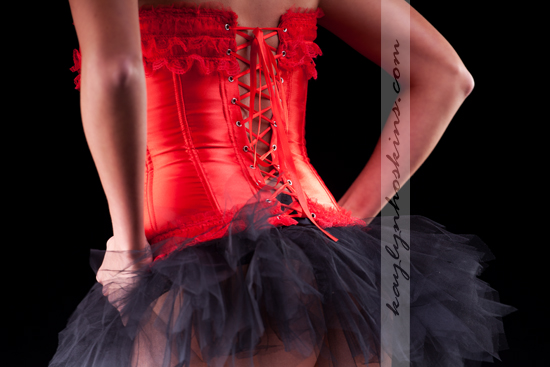 Lacie's Red Corset (I now have Little Red Corvette playing in my head!) and her adorable tu-tu!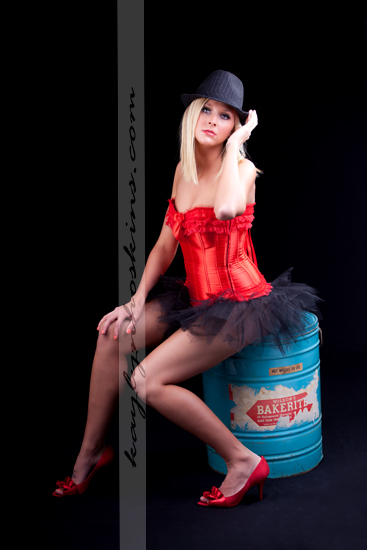 I LOVE this shot!!  My old vintage Wilson's Bakerite tin is super fun for photo shoots!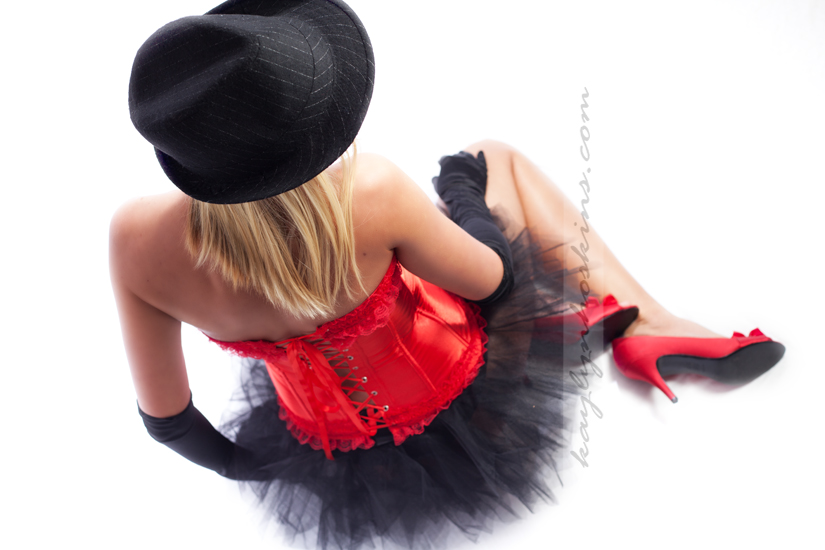 Love everything about this image!  Thanks for being so awesome and fun to photograph, Lacie Joy!
To schedule your very own Luxury Boudoir Experience with me…call me!  319-400-4529