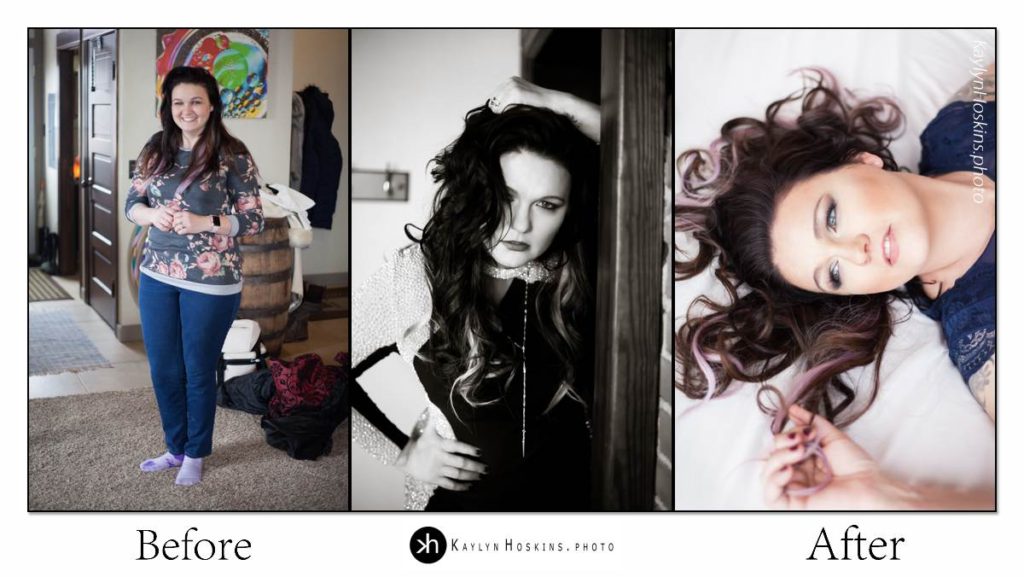 Tammy came in for her first boudoir experience here at the studio on her birthday! Tammy wasn't at her ideal weight(who really ever is?!) and she STILL left here radiating sexy, confidence and self love! I can't think of a better way to celebrate your goddess self than around your birthday…EVERY YEAR!
As a seasoned boudoir photographer, I have been wanting to show women how STUNNINGLY BEAUTIFUL you are EVERY YEAR. Have you gained weight over the year? You're STILL GORGEOUS and SEXY! Lost weight over the year? You are STILL BEAUTIFUL! Have you earned a few more wrinkles over the past year? YOU ARE EVEN MORE #UCKING BEAUTIFUL than you were a year ago and your beauty will continue to radiate over the years! CONFIDENCE IS THE SEXIEST THING YOU WILL EVER WEAR! Tammy is one of my first goddesses to be part of this yearly boudoir session program! *I didn't realize I hadn't blogged this 1st Birthday Boudoir Experience for Tammy, so you can already see how her 2nd Annual Birthday Boudoir Experience turned out. *Spoiler Alert… She is even MORE beautiful, baddass, sexy and radiant during her 2nd Annual Birthday Boudoir!

Do YOU want to continue to feel confident and MORE beautiful and sexy every single year as you get older? Contact me today for your FREE consult to begin your beautiful journey of self love! YOU WERE BORN TO SHINE…RADIATE THAT SHIT!